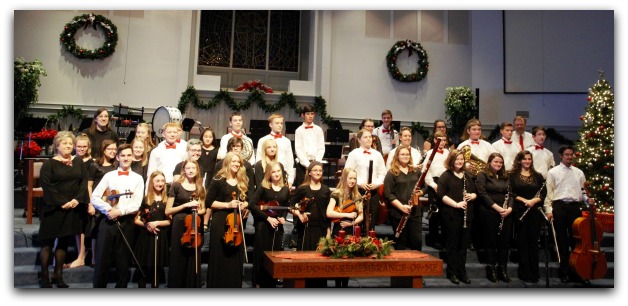 02/25/2018 – Release: Owasso Youth Orchestra
Enjoy Music? Making new friends? Meeting Composers & Conductors?
Youth Orchestra is looking for you!  Building confidence, creativity and developing a mature orchestral experience through education clinics and concerts. We look forward to serving our community through the Language of Music!
The Owasso Youth Orchestra, Inc. is a 501(c)3 organization founded in 2011. Our mission is to enjoy creating music in an orchestral setting, while building a foundation for future musical involvement, both personally and for the community. Members of OYO range from grades 5th – 12th, including private, public and homeschool students. OYO incorporates Brass, Woodwind, Strings, and Percussion from over 5 surrounding cities.
OYO is directed by Melody Garrett, a skilled and dedicated teacher in the Owasso Garrett Violin Studio and has over 30 years of experience in Professional Symphony Orchestra's in Arkansas, Louisiana, Texas and Oklahoma.
Owasso Youth Orchestra provides emphasis in Music Education opportunities such as; Classical Music Education Nights with Signature Symphony, Spring Music Clinics with current composers and professional symphony conductors and field trips to local elementary schools providing a musical instrument "petting zoo and concert." Each December OYO has combined performances with other members of our Art's Community including the Ballet and Teiko Drum Ensemble. It is our dream that OYO musicians will become teachers, leaders and/or advocates for the Fine Arts in their own community in the future.
For more information, email [email protected] or contact Melody Garrett at (918) 316-4573.  Students must be able to read music, are strongly encouraged to be involved in private instruction, and must be willing to make a serious commitment.
Find us on:
Facebook (Public Group page)
Instagram (owassoyouthorchestra)
Twitter (OwassoYouthOrch)
www.owassoyouthorchestra.com