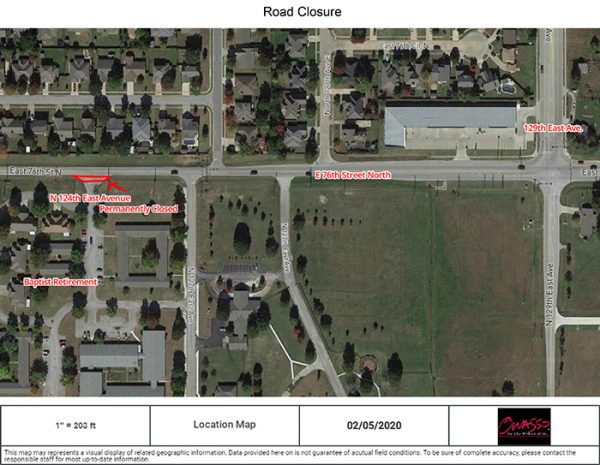 02/06/2020 – Contractors have mobilized and are beginning construction on 76th Street North between Highway 169 and 129th East Avenue. As part of the construction, North 124th East Avenue at 76th Street will be closed permanently starting February 10th at 9 am. 
Please be aware of ongoing construction activity and use caution as work begins on this project.
Roadwork is scheduled to be completed by March 9th, 2021.