If you would like your event added, please email [email protected]
2019 Easter Events and Activities:
First Presbyterian – Sunday, April 21st and 28th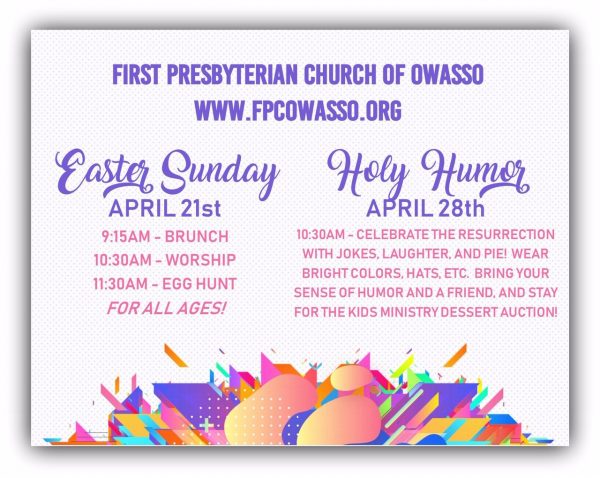 Central Baptist Church – Good Friday & Easter Sunday 
Visit their website for all the details @ owassoeaster.com

98 Apartments – Friday, April 19th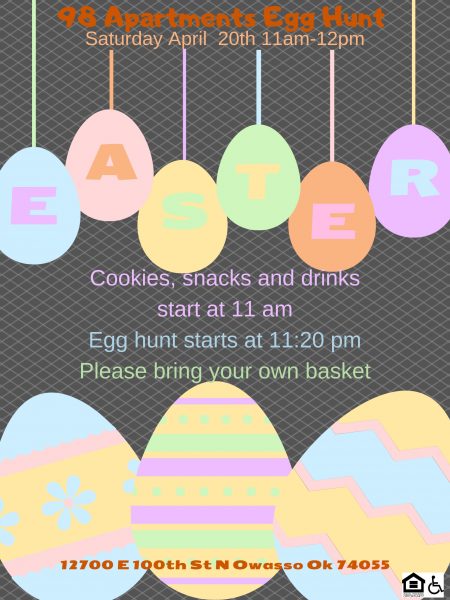 First Baptist Church Owasso – (4 times) April 16-19
More information at fbcowasso.org/pwe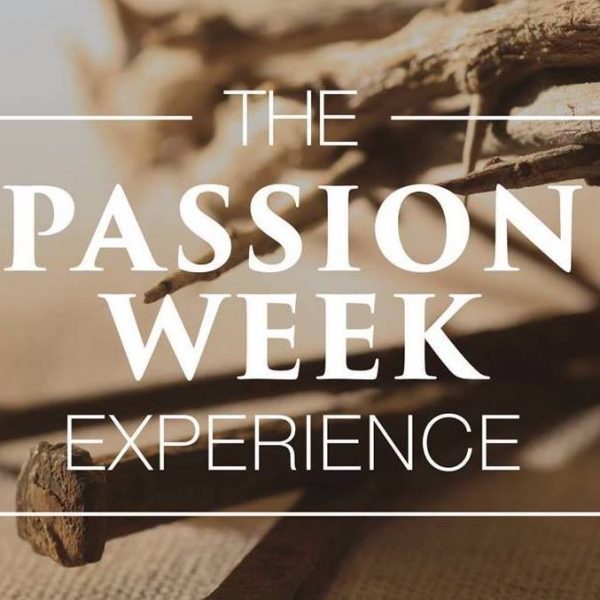 Silver Creek GLOW Hunt – Saturday, April 20th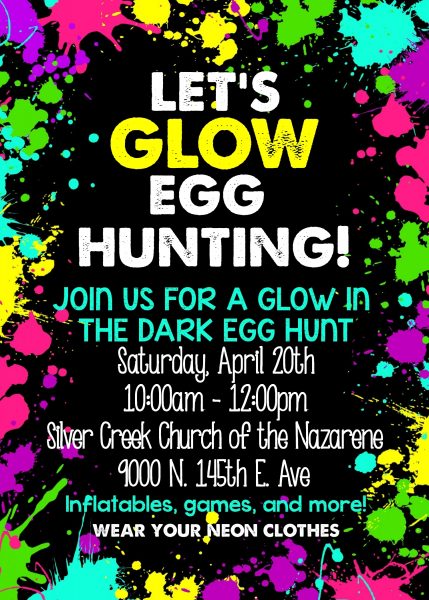 Christ's Church – Saturday, April 20th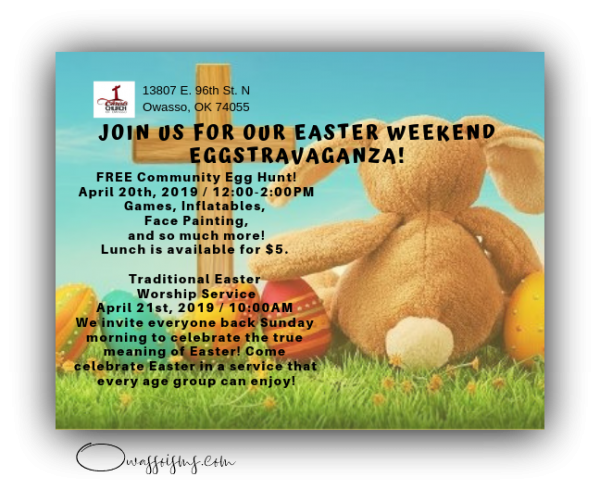 Friendship Baptist Service & Helicopter Egg Drop – Sunday, April 21st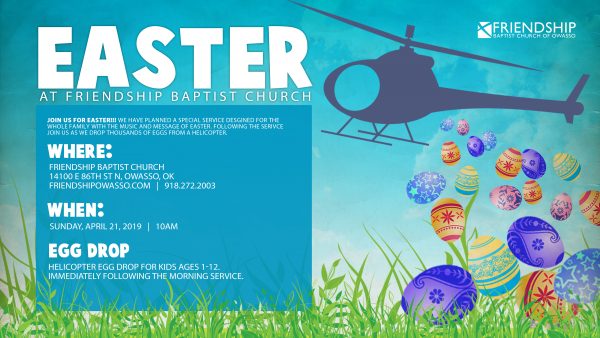 Discovery Bible Fellowship – Sunday, April 21st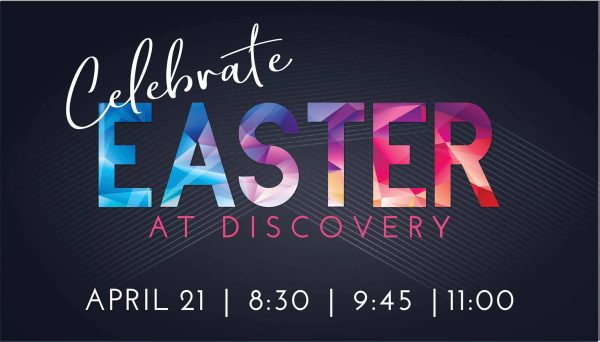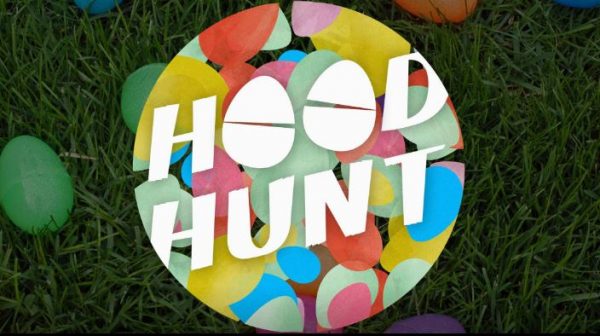 Eggs by the thousands! This year, Hood Hunt will be taking place in four different locations throughout the 918, and a special needs hunt
at First Church North Garnett Campus. Hood Hunt is open to any and all families with children 5th grade and younger.
Children will be divided into separate age groups so that all will find eggs.
Plan to arrive a few minutes early so your child can get into his/her age group, we start at 10:00. Don't forget your baskets to fill!
Locations listed below.
NORTHEAST ELEMENTARY
13650 E 103rd St N, Owasso, OK 74055
STONE CANYON LAKE
Stone Creek Trail, Owasso, OK 74055
BAILEY ELEMENTARY
10221 E 96th St N, Owasso, OK 74055
THE GREENS AT OWASSO
8309 N 144th Ave, Owasso, OK 74055
SPECIAL NEEDS HUNT
10100 N. Garnett Rd. Owasso, OK 74055
This location will be our annual Egg Hunt specifically designed for kids with Special Needs and their families.
We invite special needs kids, and their families join us at First Church, North Garnett Campus to "hunt" eggs, participate in crafts,
games and other wonderful activities designed specifically for kids with special needs and an egg hunt for their siblings.
Visit www.hoodhunt.org for more info.
Freedom Church – Good Friday Service, April 19th