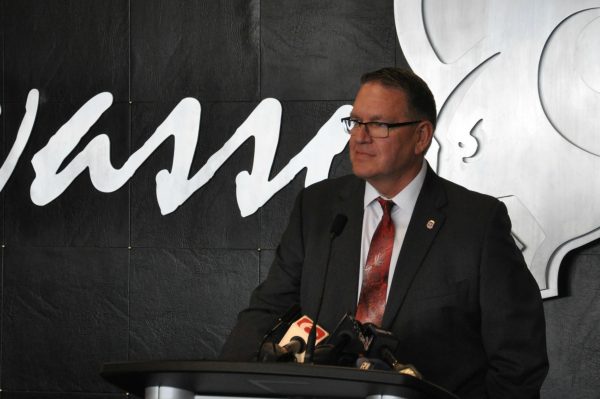 A special school board meeting was held Friday afternoon at the Owasso Wellness Center to formally vote on Bill Blankenship as the Owasso Rams new head football coach. Local dignitaries and press filled the center anticipating the affirmative vote by the board.
Blankenship spoke (see Facebook live video below) on how being close to family and grandchildren was a driving force in him returning from Arkansas, as well as long ties with Owasso staffers.
He spoke briefly to the football team before the press conference, and stated his job at Owasso begins Monday.
Blankenship's High School record as head coach currently stands at 212-54.