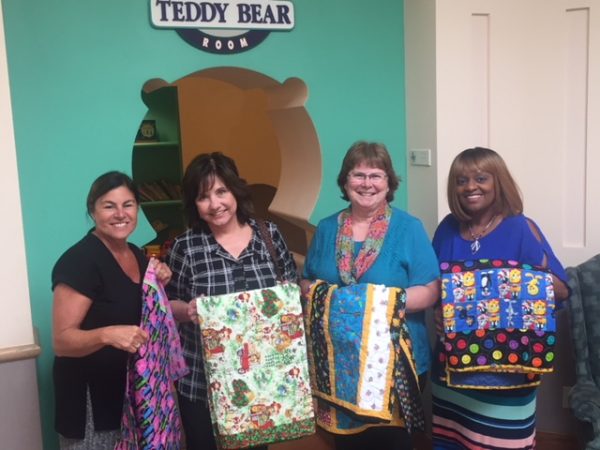 07/13/2018 – Owasso's Trails End Quilters Guild ended their fiscal year  in June. 
Charlotte Harrison, Chairman of "Charity Quilts" for the guild tells us the group is proud to have donated ninety-three quilts, seven teddy bears and five pillow cases to three organizations.  The Child Abuse Network, Dedicated to Babies and The Shriner's were recipients of their work.
Charlotte says that in January, only fifteen quilts  had been donated. She put out a call for help and the women of this group got busy and exceeded her expectations.
Thank you to this group of fun loving community minded ladies, who are spreading the love and the warmth of handmade quilts in the name of Owasso.