"What About Valentine's Day?"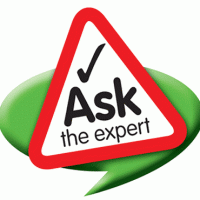 The first Valentine was posted around 1806. Almost one billion Valentine's Day cards are sent each year on or near February 14 with females purchasing 85% of the cards. This is second only to the number of Christmas cards sent. 
The history is somewhat murky as to how Valentine's Day has come to be what we now know and celebrate. Saint Valentine served in third-century Rome. Emperor Claudius decided that single men made better soldiers. Therefore, Claudius banned soldiers from being married. One version of the story is that Valentine continued to perform the weddings of young soldiers who were in love, and Claudius had Valentine imprisoned. While imprisoned, Valentine reportedly fell in love with the jailer's daughter. Valentine sent her a card and signed it, "Love, your Valentine." Another version is that Valentine defied Claudius by helping Christians escape the torture of the Romans. 
Valentine died in approximately A.D. 270. Others claim the church may have decided to celebrate in mid-February to "Christianize" the pagan Roman celebration Lupercalia.
The first Valentine sent in the United States was in the 1840s by Esther Howgald. Most of us enjoy "spoiling" a loved one on Valentine's Day. Sending gifts and cards conveys love, affection, and friendship.
There is no biblical reason why Christians should not celebrate Valentine's Day by giving their loved one's flowers, candy and/or cards. 
As with celebrating any holiday, the decision should be between the individual and God. Some people feel very strongly that observing any secular holiday is wrong, while others see it as harmless. The important thing to remember is that celebrating or not celebrating holidays should not be a cause for pride or division among Christians.
But today is Valentine's Day and of course, romantics all over the world will be finding clever ways to express their love to their Valentine with chocolates and hearts and roses! I am not a poet – the only poem I know is "Roses are red, violets are blue, sugar is sweet and so are you!" My wife is getting tired of hearing that one! Thank goodness for Hallmark. But when it comes to love I believe the Bible does a better job than Hallmark can ever do, because it talks about the great love of God! Perhaps one of the best-known verses in all the Bible is John 3:16 – "For God so loved the world …" We all know that God loves us; but the question is do we love God as we should? Jesus said in John 14:15 "If you love me; keep my commandments." That's how we express our love back to God the Father. But asides from that the Bible helps us to understand the real nature of this thing called LOVE.
I Cor. 13 – Though I speak with the tongues of men and of angels, and have not Love, I am become [as] sounding brass, or a tinkling cymbal. And though I have [the gift of] prophecy, and understand all mysteries, and all knowledge; and though I have all faith, so that I could remove mountains, and have not Love, I am nothing. And though I bestow all my goods to feed [the poor], and though I give my body to be burned, and have not Love, it profiteth me nothing. Love suffereth long, [and] is kind; Love envieth not; Love vaunteth not itself, is not puffed up, Doth not behave itself unseemly, seeketh not her own, is not easily provoked, thinketh no evil; Rejoiceth not in iniquity, but rejoiceth in the truth; Beareth all things, believeth all things, hopeth all things, endureth all things. Love never faileth: …
Notice if you will several things Paul tells us about real Love:
1. REAL LOVE DOES THE RIGHT THINGS FOR THE RIGHT REASONS:
When I was little I use to watch the TV show "Leave it to Beaver". Do you remember the character Eddie Haskell? He'd act one way around grown-up and totally different around Wally and the Beaver! That's called being two-faced or a hypocrite. Paul says real love does things from a pure motive and to do otherwise profits nothing!
(cf. verses 1-3)
2. REAL LOVE HAS CERTAIN ATTRIBUTES:
Growing up in Illinois we'd say go get me a "coke" and anything cold and wet would do! Coke was a generic name for any kind of soda pop the local store had in stock! But the Coca-Cola company spends millions of $$$ to let us know that "Coke" is the real thing ®, "Coke is it!" Paul says real love has certain unmistakable qualities.
(cf. verses 4-8a)
3. REAL LOVE STANDS THE TEST OF TIME:
Paul concludes this wonderful chapter on love in verse 13 by saying that in the end there are three essential things that will matter – FAITH, HOPE and LOVE and the greatest of these is real love! I want you to know that God's love for us is a love that endures, He always stands ready to forgive and to pardon if we will only turn to Him is trust and repentance. He only asks that you love Him enough to obey his salvation plan. 
Today, you can experience the real love of God that will fade away.
Thank you for reading. I hope this helps.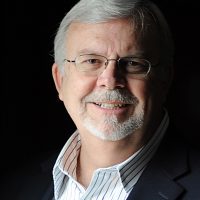 Pastor Linzy Slayden
Friendship Baptist Church
Owasso, OK