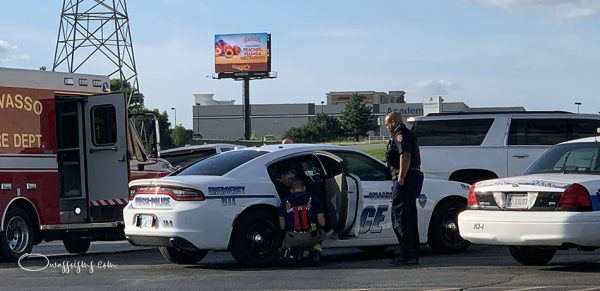 06/26/2019 – Just after 6:30 this evening, police were dispatched to reports of a baby left in a hot car outside Owasso Liquor and Wine, 8787 North Owasso Expy.  It was reported the infant had been in the car for approximately 30 minutes.
When officers arrived they found a 14-month-old moving around, alone in the front seat of the car.  Police report there was no car seat found in the vehicle.
The mother, 24-year-old Gretchen Markovics of Oktaha was located and subsequently arrested for child neglect.
Medics transported the child to a Tulsa hospital.  Department of Human Services was also contacted.