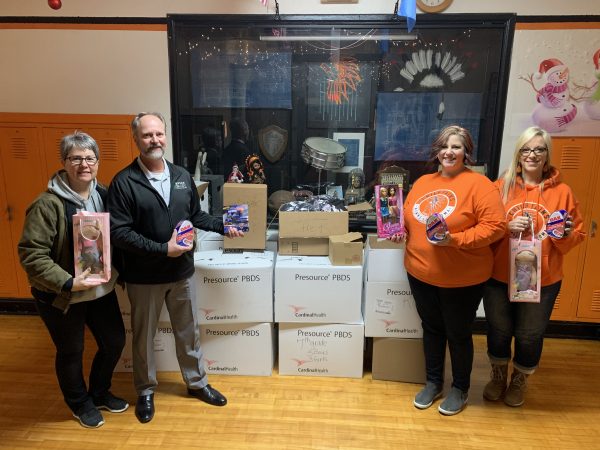 12/16/2019 – Bailey Medical Center (BMC) employees organized an angel tree collection for students of Avant Public Schools to assist students in the 3-year-old program to 8th grade. Items were delivered today, Monday, Dec. 16.
"Avant was severely affected by floods this summer," said Keith Mason, CEO of Bailey Medical Center. "We wanted to know how we could help so we worked with Cindi Hemm, Avant Public Schools superintendent, to come up with a plan."
Hospital departments adopted entire classrooms and collected gloves, hats, books and age-appropriate toys for each student in the class. BMC also donated 100 canned hams to help feed families.
"I wish I could say I was surprised by the support of our employees, but it came as no surprise to me," Mason said. "Within 30 minutes of our request, all classrooms were spoken for. I'm grateful that we can provide a little bit of relief for these families this holiday season."
In November, BMC and the Bailey Education Foundation donated 14 boxes of coats and winter clothes, along with a couple of TVs and Christmas decorations to Avant Public Schools.