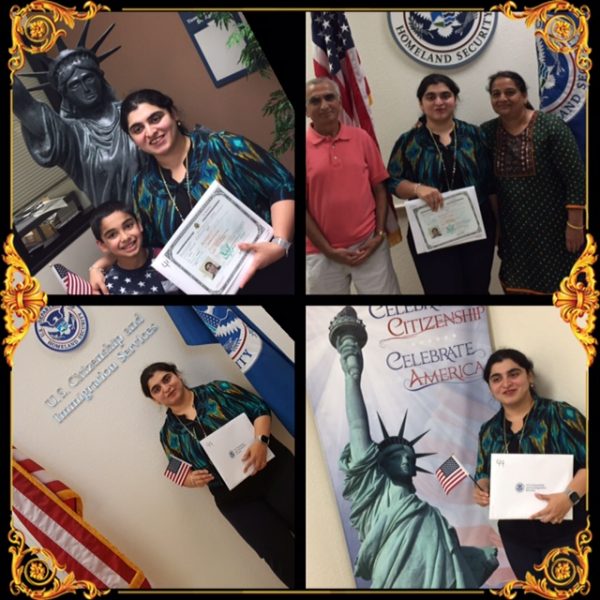 By Sue Roth,  Owasso Chapter, NSDAR
02/07/2018 – The Owasso Chapter, NSDAR was honored to have Kalapana Utturkars speak to us about "Becoming an American Citizen" at the February 5, 2018 meeting. 
Kallie came to America ten years' ago as a new bride.  Her husband Ahbi lived in Owasso.  Ahbi received his Masters Degree from Oklahoma State
University.  Kallie spoke about what she though she knew about America, and how she began to adapt to her new style of life. 
Over the past ten years she and her husband became American citizens, Ahbi in March 2016 and Kallie in July 2017.  Their two children were born in Owasso.  Kallie, also, has received her Masters Degree from OSU.
She talked  about citizenship in this country:  "Be thankful that you were born in this great country and do not have to prove your worth being an American citizen. Cherish it and preserve it.  Not everyone is as fortunate to have the liberty, equality, opportunities, facilities and everything else that this country offers to its citizens."