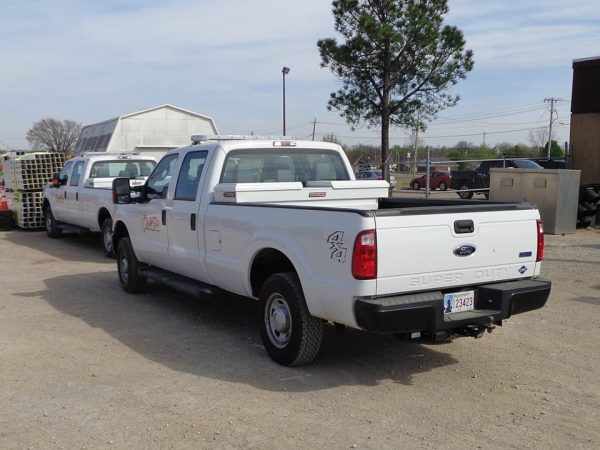 07/11/2018 The City of Owasso and the Owasso Police Department are asking citizens to be on the lookout for a City of Owasso truck that stolen Wednesday afternoon around 2:00 p.m.
A City of Owasso work crew was working the roadway when they were approached by a mad asking for water. He asked an employee to make a phone call for him for a ride, and while distracted he stole their work truck.
The truck is a 2016 F250, with Oklahoma Tag CI23423.
If you have seen or see the vehicle, please contact the Owasso Police Department at 918-272-2244.