Terry Fator returns to Tulsa on Oct. 9
Comedian brings unique show to The Joint inside Hard Rock Hotel & Casino Tulsa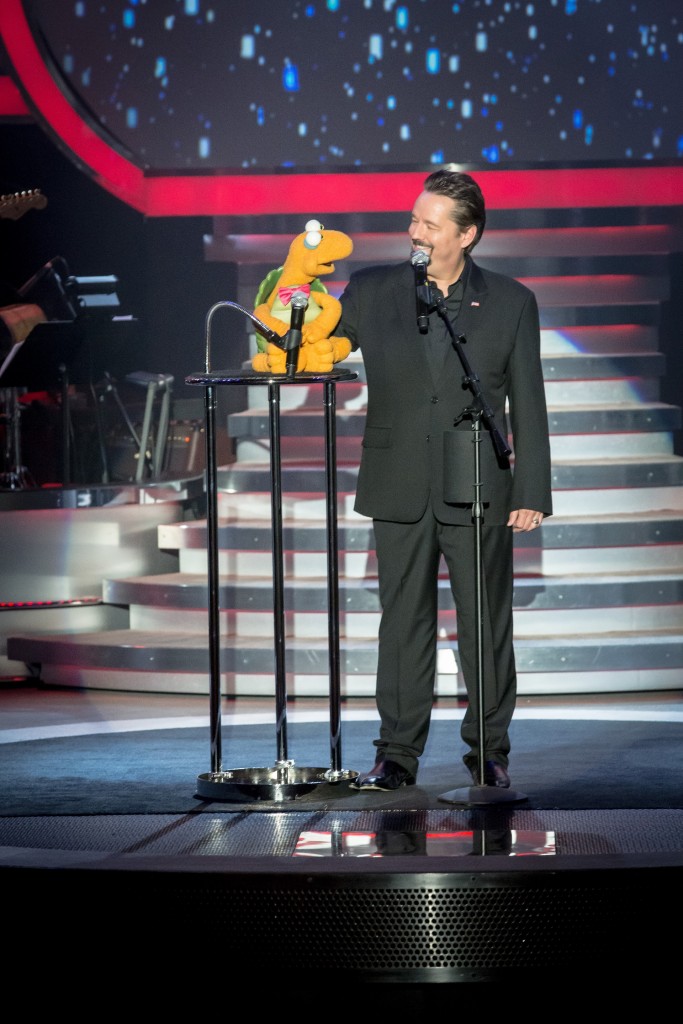 TULSA, Okla. – Terry Fator is returning with his one-of-a-kind comedy show to The Joint inside Hard Rock & Casino Tulsa on Oct. 9. The "America's Got Talent" winner and Las Vegas Strip headliner brings to life a cast of characters with his unique brand of singing, comedy and unparalleled celebrity impressions.
Tickets start at $50 and go on sale Aug. 6.
The multitalented entertainer is joined on stage by a variety of puppets, including Winston the impersonating turtle, Monty Carlo the lounge singer and country legend Walter T. Airdale.
Fator and his friends perform hilarious comedic banters along with a wide range of celebrity vocal impressions of musical superstars, such as Nat King Cole, Garth Brooks, Roy Orbison, Dean Martin, Elvis, Louis Armstrong, Bruno Mars and many more.
Fator has been labeled "one of the best entertainers on the planet," and with the ability to do more than 100 impersonations with 16 puppets, it is easy to see why.
The comedian has earned numerous awards, including "Best of Las Vegas" awards for Best Show, Best All-Around Performer, Best Impersonator and Best Overall Show.
Since 2009, Fator has wowed sold-out audiences with his performance in his namesake theater at The Mirage Hotel & Casino in Las Vegas.
After nearly giving up on his dreams in 2007, the Dallas native has had quite the career turnaround. From performing for an audience consisting of one 12-year-old boy in a 1,000-seat theater, to performing sold-out shows five nights a week in Las Vegas.
In 2015, the show celebrated its sixth anniversary at the iconic Strip resort, which followed a contract extension that finds Fator calling The Mirage home through 2016.
Hard Rock Hotel & Casino Tulsa has twice been nominated for the ACM Award for best casino venue. It is located off Interstate 44 at exit 240. Ticket prices and information on upcoming shows are available online in The Joint section of www.hardrockcasinotulsa.com or by calling (918) 384-ROCK. The Joint box office is open from 10 a.m. – 6 p.m. Monday through Thursday and 10 a.m. – 9 p.m. on Friday and Saturday. All guests must be 21 years of age or older.