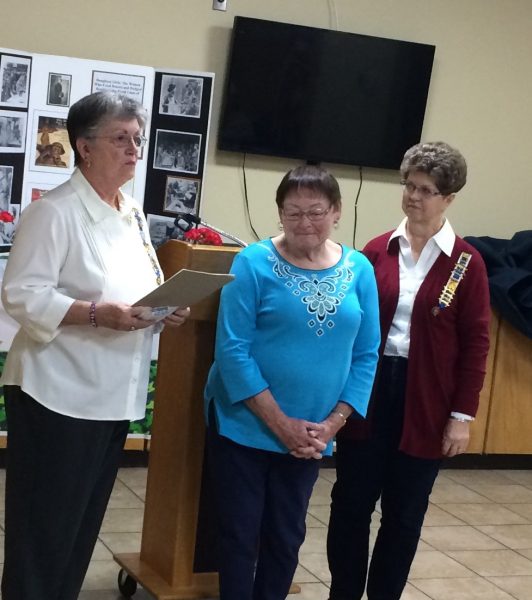 by: Sue Roth, Vice Regent, Owasso Chapter, NSDAR
03/09/2018 – The Owasso Chapter, National Society Daughters of the American Revolution presented their Women in American History Award to Gail Ballinger at the March 5, 2018 meeting.
A nominee may be chosen from past history or be a current member of a community, state, or the nation.
Gail Ballinger was been selected   because of her involvement as a teacher of Social Studies for over 30 years in Owasso.  She has been on the school board for 15 years and just retired from the school board.  Her involvement in education has been a life long passion.  She has traveled the globe and brought many of her travels alive in her classrooms for her students.  She inspired "hands on learning" experiences for her students, and introduced them to a view of the world  that they  may never have had. 
Fortunately, the chapter was able to give Ms Ballinger her certificate at the meeting because on March 6 she left for a trip to India.