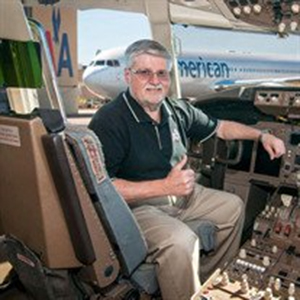 Dennis Eugene Mosler was born June 3, 1950, to Jack Eugene and Wilma Mable Raitz Mosler. He died Saturday, January 5, 2019, in Tulsa, Oklahoma, at the age of 68 years. Dennis was reared and educated in Cherryvale, Kansas, and graduated with the Cherryvale High School Class of 1968. He continued his education at Oklahoma City University where he earned his bachelor's degree in engineering. Dennis was married March 6, 1971, in Coffeyville, Kansas, to Shelley Ann Nye. He spent much of his working life as an industrial engineer with Gear Products, Smith-Gruner Oil and Field Services, but primarily with American Airlines in Tulsa. He attended Destiny Life Church in Owasso. He also served with the National Guard. Dennis enjoyed a variety of pastimes including spending time on the golf course and going on cruises. He was a very proud

corvette

owner and was a member of the Corvette Club.
Those he leaves behind who hold many cherished memories include:
Two daughters and sons-in-law;
Melissa and Jody Ferguson
Amber and Anthony Ciambella
Son and daughter-in-law; Michael and Sallie Mosler
Grandchildren; Branden, Natalie, Brock, Noah, Nathan, McKenizee,
Jacob, Matthew, Mariah, and Preslie
Sister; Jackie Addis
Brother; Doug Mosler
Sister; Lori Ann Mosler
Mother; Wilma Mosler
He was preceded in death by his father, his wife, Shelley Ann Mosler, and a brother, Daniel Mosler.
Visitation will be held from 4:00 p.m. to 8:p.m. Thursday, January 10, 2019, at Mowery Funeral Service in Owasso. Funeral service will be held 11:00 a.m. Friday, January 11, 2019, at the Mowery Funeral Service Chapel in Owasso. Final resting place will be at Graceland Memorial Park Cemetery in Owasso. Arrangements and services were entrusted to Mowery Funeral Service of Owasso

.