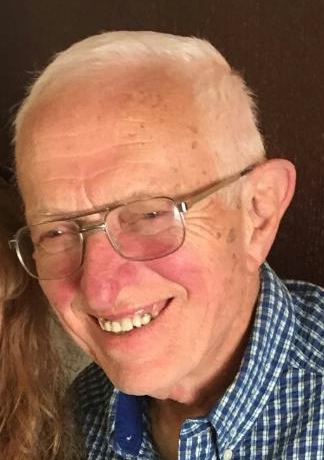 Fernon Jardine Clark, Jr., was born July 21, 1938, in Kansas City Missouri, to Fernon Jardine Clark, Sr., and Elsie Clark. He died Friday, October 6, 2017, in Tulsa, Oklahoma, at the age of 79 year. Fernon was reared and educated in Kansas City and graduated with the East High School Class of 1957. He then attended the University of Kansas where he received his Bachelor's Degree in mechanical engineering. He completed his education at the University of Tulsa earning his Master's Degree in mechanical engineering. Fernon was married June 4, 1960, in Kansas City to Patricia Ann Bowman. They had made their home in Owasso, Oklahoma, since 1988. He spent over 39 years employed with American Airlines as a Mechanical Engineer. Fernon was a faithful member of Central Baptist Church in Owasso, where he Played the organ for many years, was active with men's Bible study and Wednesday evening church dinners. He enjoyed a variety of pastimes, especially caring for his cats. Most important to him was spending time with his family.
Those he leaves behind who hold many cherished memories include:
Son; Fernon J. Clark III, of Owasso, Oklahoma
Daughter; Sue Chinn and husband Dr. Daniel Chinn, of Walnut Shade, Missouri,
Six grandchildren;
Amy Clark, of Tulsa
Nathan Clark, of Owasso
Calvin Chinn and wife Amanda, of Ozark Missouri
Jessica Chinn, of St. Louis, Missouri
Katie Chinn and Shiloh Chinn, of Walnut Shade, Missouri
He was preceded in death by his parents, and his wife, Patricia.
Funeral service will be held 1:30 p.m. Wednesday, October 11, 2017, at Central Baptist Church in Owasso with Dr. Daniel Chinn officiating.