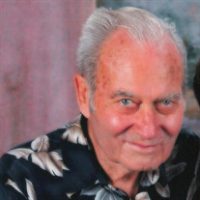 Floyd Arnold Housley was born August 27, 1936 in Ozan, Arkansas to Floyd M. Housley and Dixie (Hill) Housley. He passed from this life Thursday, April 12, 2018, in Tulsa, Oklahoma at the age of 81 years. Arnold was raised in Ozan and moved to Ardmore, Oklahoma where he graduated with the Ardmore High School Class of 1955. After high school Arnold attended classes at Southeastern Oklahoma State University in Durant, Oklahoma. He was married July 31, 1967, in Ardmore to Linda Lou (Tate) Housley. He spent most of his working life as an Insurance Inspector for Equifax. Arnold was a Veteran having served his country honorably in the National Guard. He was a faithful member of Maranatha Baptist Temple in Collinsville, Oklahoma. Arnold had great passion for old cars and has owned several different ones. He loved entering them in competitions and shows. He had a variety of pastimes such as playing cards, working in the yard, detailing and polishing his cars, and collecting clocks. He loved his three dogs, but most of all he loved his wife, children, grandchildren, great grandchildren, nieces, and nephews.
Those he leaves behind who hold many cherished memories include:
His Wife;
Linda Housley, of Owasso
2 Children;
Julie Willingham and husband Johnny, of Belton, Missouri
Jeff Housley and wife Shelly, of Owasso, Oklahoma
3 Grandsons;
Jordan Willingham, of Belton Missouri
Justin Willingham and Kenzie Egelston, of Belton, Missouri
Connor Housley, of Owasso, Oklahoma
5 Great Grandchildren;
Bently Willingham, of Belton, Missouri
Brooklynn Willingham, of Belton, Missouri
Jakob Willingham, of Belton, Missouri
Jaymee Willingham, of Belton, Missouri
Tucker Egelston, of Belton, Missouri
Sister;
Thelma Thomason, of Ardmore, Oklahoma
Sister in law;
Anna Housley, of Yukon, Oklahoma
He was preceded in death by his parents, Floyd and Dixie, 2 brothers, Choc and Bob, and 1 sister, Muriel.
Visitation will be held from 3 p.m. to 5:00 p.m. Sunday, April 15, 2018 at Mowery Funeral Service. Funeral service will be held 11:00 a.m. Monday, April 16, 2018 at the Mowery Funeral Service Chapel with Brother Andy Plunk officiating. Interment and graveside service will be held 1:00 p.m. Tuesday, April 17, 2018, with Brother Harold Willingham officiating at Provence Cemetery in Ardmore, Oklahoma. In lieu of flowers the family requests that memorial donations be made in Arnold's memory to Maranatha Baptist Temple, 12602 N. Memorial Dr., Collinsville, OK 74021. Arrangements and services were entrusted to Mowery Funeral Service.
To send flowers or a memorial gift to the family of Floyd Arnold Housley please visit ourSympathy Store.