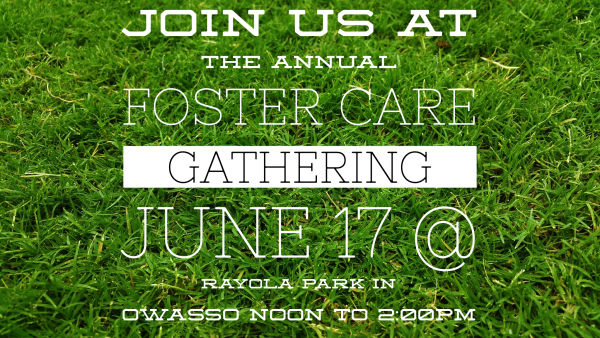 06/09/2017 – YouthCare of Oklahoma is hosting their annual Foster Care Gathering on June 17th, from 12-2pm at Rayola Park in Owasso.
No matter your status – single, married/partnered or widowed – you can still qualify to give a foster child the care they so desperately need and deserve.  If you are ready to give a child in need a nurturing and safe home, we WANT & NEED you!  
YCO is an Outpatient Behavioral Health and Foster Care Company that has proudly served children, families and adults throughout the state for over two decades.  At YCO, our highly trained and experienced professionals offer a full continuum of care to foster families and children.  This includes behavioral health services during the initial transition into a home as well as continued care and support following placement. 
Contact us for more information about how YOU can change a child's life TODAY!
http://youthcareok.com/
YouthCare of Oklahoma 1-866-926-6552