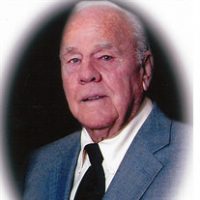 Fred Wayne Yancy was born February 13, 1933, in Tulsa, Oklahoma, to Fred E. and Callie Gann Yancy. He died Thursday, August 2, 2018, in Owasso, Oklahoma, at the age of 85 years. Wayne was reared and educated in Tulsa where he completed his secondary education before entering military service. He served his country honorably with the United States Army during the Korean War. He was married June 11, 1952, in Tulsa, to Norma Dozier. They had made their home in Owasso, Oklahoma, since 1984. He spent much of his working life as a truck driver with Churchill Freight in Tulsa. Wayne was strong in his faith and was a longtime member of Friendship Baptist Church in Owasso where he and Norma served as greeters. He was an avid NASCAR fan and enjoyed driving his stock car at the Tulsa Speedway during the 1960's. He was a 32nd Degree Mason with the Delta Masonic Lodge #425 of Tulsa. He and Norma had enjoyed their time traveling around the country, especially with their Okie Country Club Travel family.
Those he leaves behind who hold many cherished memories include:
His wife of over 66 years; Norma, of the home
Daughter; Cathy Yancy Elliott, of Owasso
Daughter-in-law; Cindy Yancy, of Broken Arrow
Grandchildren; Kimberly McSparrin and husband Terry, of Owasso
Chris Elliott and wife Kara, of Owasso
Hollie Fulps and husband Steve, of Broken Arrow
Brandy Mowrey and husband Chad, of Broken Arrow
12 great grandchildren
He was preceded in death by his parents, his son, Steven Wayne Yancy, and two brothers, Archie Yancy and Robbie Yancy.
Visitation will be held from 1:00 p.m. to 5:00 p.m. Sunday August 5, 2018, at Mowery Funeral Service in Owasso. Funeral service will be held 1:00 p.m. Monday, August 6, 2018, at Friendship Baptist Church in Owasso with Dr. Loran McAlister officiating. Final resting place with be at Floral Haven Memorial Gardens in Broken Arrow, Oklahoma. The family requests memorial contributions be made to the Friendship Baptist Church Mission Fund, 14100 East 86th Street North, Owasso, Oklahoma, 74055. Arrangements and services were entrusted to Mowery Funeral Service of Owasso.