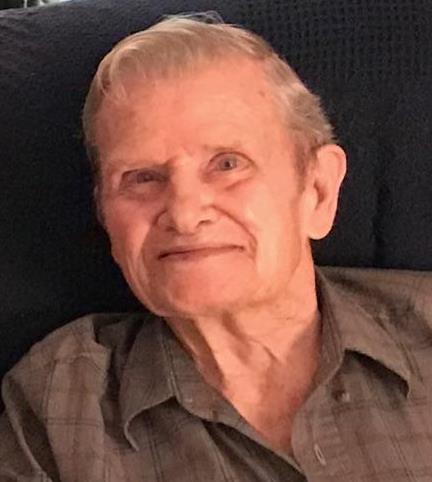 Freddie Edgar Prickett was born February 11, 1930, in Sulphur Rock, Arkansas, to Luther and Etta (Barnes) Prickett. He passed from this life Friday, October 6, 2017, in Owasso, Oklahoma, at the age of 87 years. Fred was raised and educated in Sulphur Rock and attended Sulphur Rock High School until midway through his senior year, when he enlisted and served in the United States Army. He was married November 21, 1950 in Bateseville, Arkansas, to Lois Margie (Stephens) Prickett. Fred then attended courses at Spartan School of Aeronautics where he earned his Aviation Maintenance Technician's license. He spent most of his working life as an Aircraft Mechanic, working for Boeing for 20 years and then American Airlines for over 20 years. Fred and Lois have made Owasso their home since moving here from Derby, Kansas in 1968. Fred enjoyed a variety of pastimes such as fishing, hunting, woodworking, and watching sports.
Loving family members include:
Wife;
Lois Prickett, of the home
Children;
Phillip Prickett and wife Janet, of Grandview, Missouri
Roger Prickett and wife Kathy, of Collinsville
Marcus Pricket and wife Sherry, of Owasso
Grandchildren;
Aaron Prickett and wife Crystal, of Collinsville
Karen Prickett, of Grandview, Missouri
Adam Prickett and wife Cassie, of Oologah
Kevin Domres and wife Sarah, of Claremore
Brian Prickett, of Overland Park, Kansas
Sherry Allison and husband Shawn, of Frisco, Texas
Kim Reamey, of Skiatook
Brother;
Ralph Prickett, of Owasso
And 14 Great Grandchildren.
He was preceded in death by his parents, Luther and Etta, and brother, Elmer.
Visitation will be held 4:00 p.m. to 8:00 p.m. Monday, October 9, 2017 at Mowery Funeral Service in Owasso, Oklahoma. Funeral Service will be at 2:00 p.m. Tuesday, October 10, 2017, at the Mowery Funeral Service Chapel with Reverend Nicholaus Berens officiating. Arrangements and services were entrusted to Mowery Funeral Service of Owasso.