Belk and Lancome's fall gift with purchase will begin on September 3rd and will run through September 23rd.
With any $35.purchase you will have a choice of makeup bag color, a choice of one of three daytime moisturize cream and matching eye cream.You will then get to pick one of three blushes and lipsticks.
Everyone will receive a full size Blush brush and a tube of our Number 1 selling foundation primer LaBASE.
IF YOU SPEND $70. you will get the basic gift plus the step up which will be a matching night cream and one of three cleansers or a five color eye shadow and eyelash primer and makeup remover.
Don't forget to ask about the new mascara Monsieur Big which will give you volume 12 x more than what you are using. Be sure to call 918 272 0062 ext 268 or stop by the counter at Owasso Belk and ask for Linda.
Remember shipping is free in cosmetics. Call and reserve your gift today.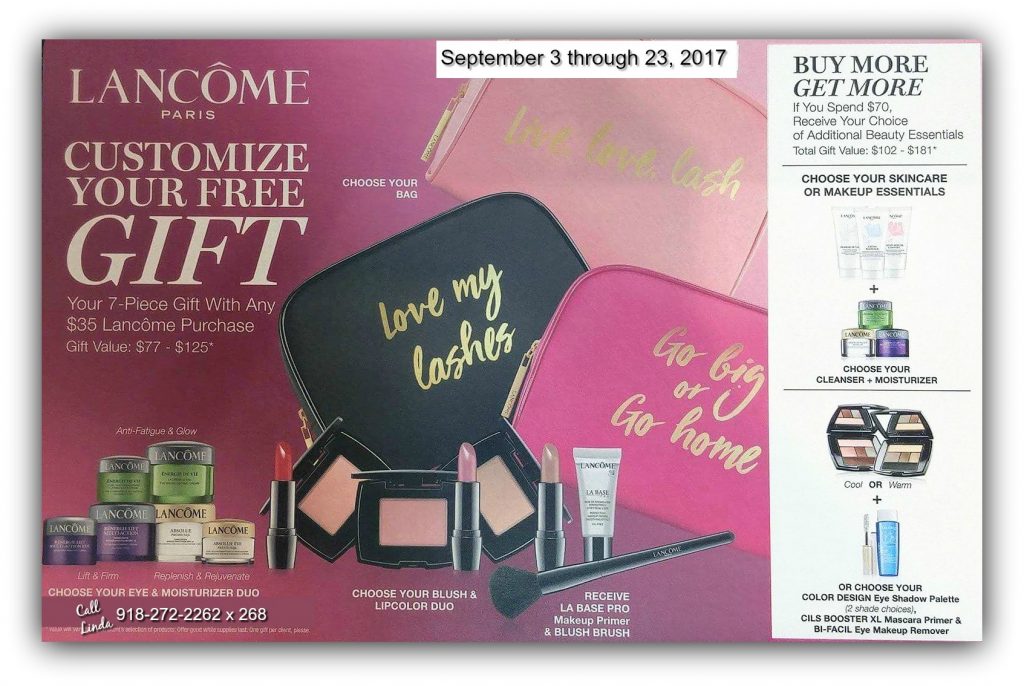 New item available soon at the Lancôme counter at Belk.
New mascara that gives 12x the volume. Will be a national launch July the 26th. Call 918 272 0062 ext. 268 ask for Linda to reserve your tube or stop by Belk in Owasso.