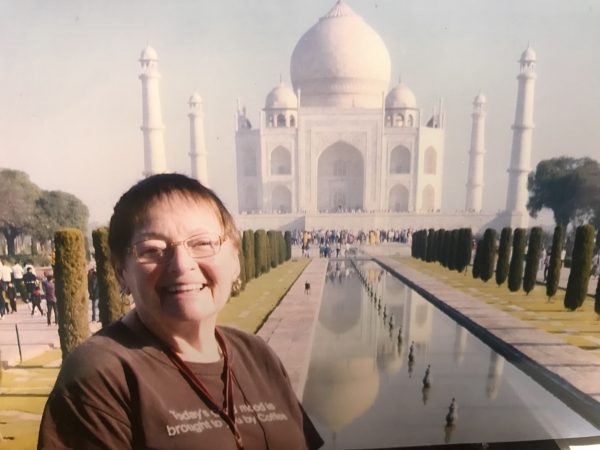 04/13/2018 – If you ever had Gail Ballinger as a teacher, you know about her travels. Exotic places and far away lands filled her bucket list for years. Over the years, the list has grown smaller, as she marked them off as she traveled.    Friends and students tell us they could listen to her travel stories forever. 
Today, she visited our office and told us her recent trip to India was the last spot on her bucket list.  Below is a letter from Gail about her travels: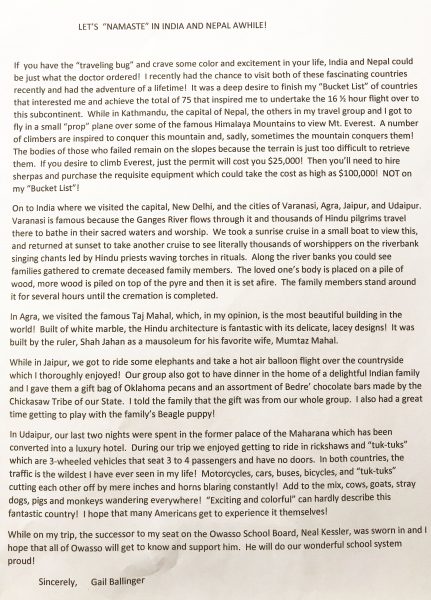 Thank you Ms Ballinger for sharing your adventures.