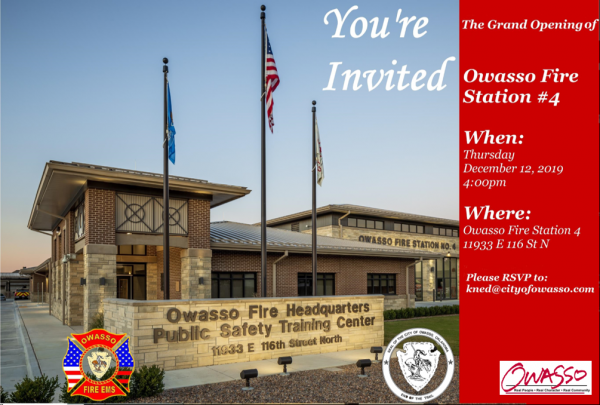 12/06/2019 – The Owasso Fire Department will host the Grand Opening of Fire Station #4, located at 11933 E 116 Street North, on Thursday, December 12, at 4:00 pm.
The City of Owasso encourages residents to visit the new fire station and Public Safety Training Center.
For questions or more information, please call Kimberly Ned at 918-272-5253.
Location: Fire Station #4
11933 E 116th St North
Owasso, OK74055