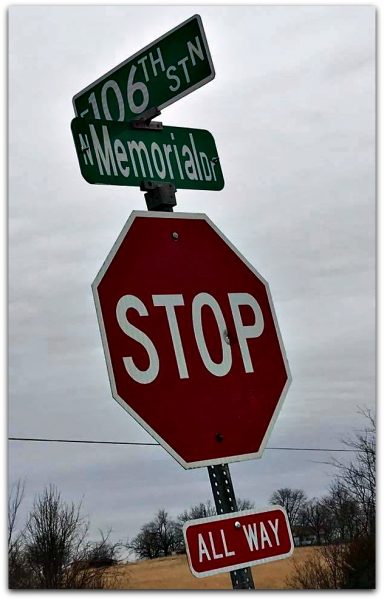 01/11/2019 – The Owasso Police Department announced an intersection signage modification on Thursday. The intersection of 106 Street North and Memorial has been modified to a 4-Way Stop.
This dangerous, and over the years deadly, the intersection was recently changed by Tulsa County and now requires North/South traffic Stop before proceeding, in addition to East/West which was always a Stop.
Motorists that utilize this intersection should use caution getting used to the new traffic control measure.  North/South lanes are clearly marked with flags, extra Stop signs and painted roadway markings in order to warn all drivers.