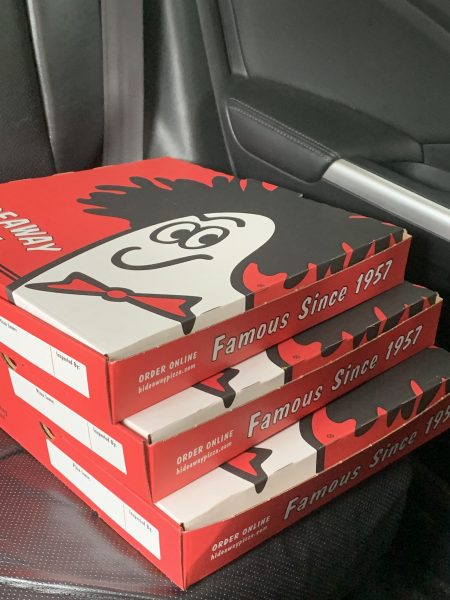 Tulsa, OK – Hideaway Pizza will be reopening their dining rooms on Monday, May 25th with extra precautions in place, and returning to regular hours of operation, Sun – Thursday, 11 am – 9:30 pm and Fri – Sat 11 am – 10:30 pm.
Precautions include:
Touchless Pay Options
No Touch Menus
Social Distance Seating (50% capacity)
Employees wearing masks
Continuous Cleaning and Sanitizing and other CDC recommendations.
"Our guests' comfort is our number one priority.  We will continue to offer the extremely popular Curbside service if you call ahead or order online so anyone not comfortable dining in can still feel comfortable picking up their food," spokeswoman Janie Harris said. "We have designated specific curbside parking locations at as many of our locations as possible to make it easier for them."
Locally grown Hideaway Pizza is famous for offering high-quality ingredients, five homemade sauces and three crusts along with a host of toppings to build your own pizza. 
Known for a large variety of specialty pizzas like the ATW (Around the World), The Boz and the Big Country, Hideaway Pizza was founded in Stillwater, OK in 1957 near the Oklahoma State University campus.  
The company has grown to have 16 additional Oklahoma restaurants, with three Arkansas locations added in Conway, North Little Rock  and Fort Smith in the past few years.   A fourth Arkansas location will open this summer in Benton, AR.
www.hideawaypizza.com, @hideawaypizza on social media