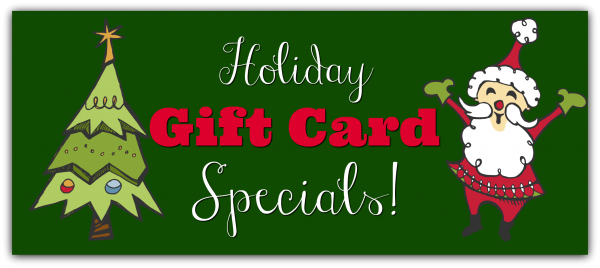 We are making a list and checking it twice for area gift card specials, and adding to it daily!  Do you have a gift card special you would like to add?  Email [email protected] for more information!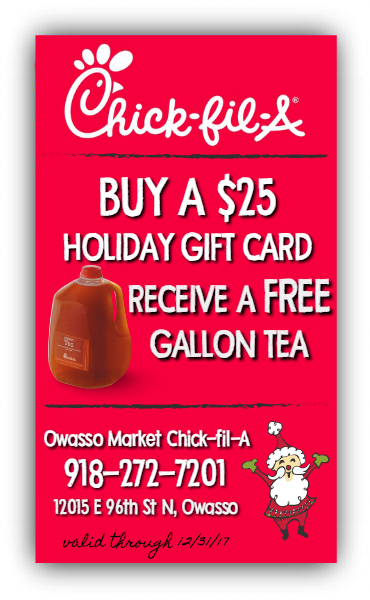 Chick-fil-A Owasso Market
Holiday Gift Card Special
Buy a $25 gift card –
Receive a FREE Gallon of Tea
valid through 12/31/17
12015 E 96th St North, Owasso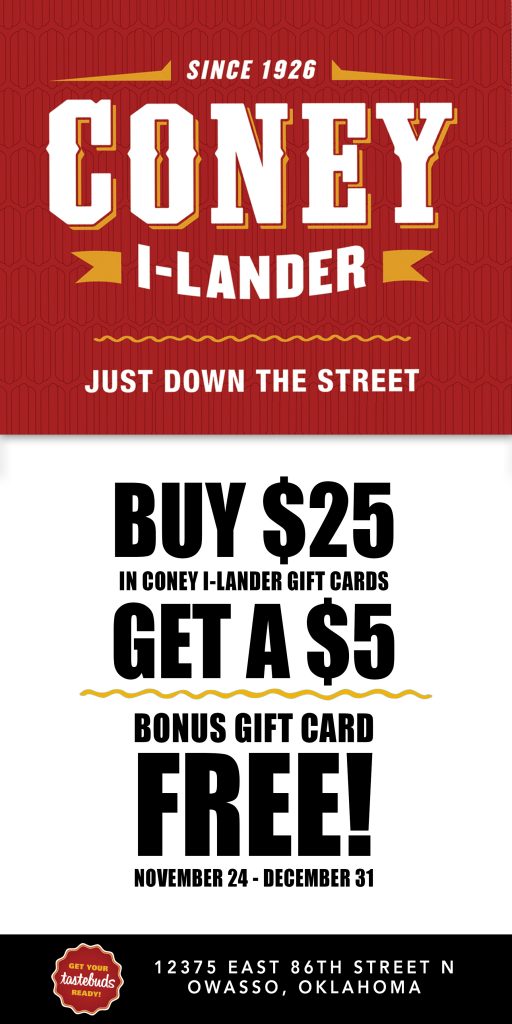 Coney I-Lander – Owasso
Holiday Gift Card Offer
Buy $25 in Coney I-Lander Gift Cards
Get a $5 BONUS Gift Card FREE!
12375 E 86th St N, Owasso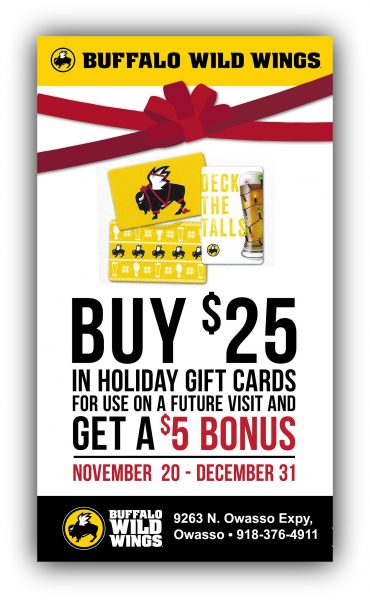 Buffalo Wild Wings
Bonus Gift Card Offer
Buy $25 in Holiday Gift Cards and receive
a $5 Bonus card good for future use!
9263 N. Owasso Expressway 
Owasso, OK 74055
918-376-4911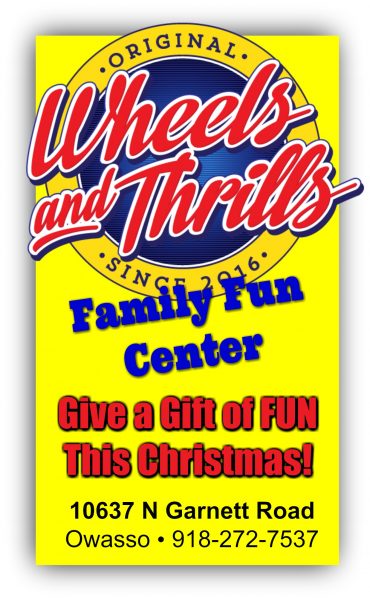 Give a Gift of Fun This Christmas
With a Wheels and Thrills Family Fun Center Gift Card

Skating

Laser Tag

Arcade

Playzone
10637 North Garnett Road
Owasso, OK 74055
918-272-7537
WheelAndThrills.com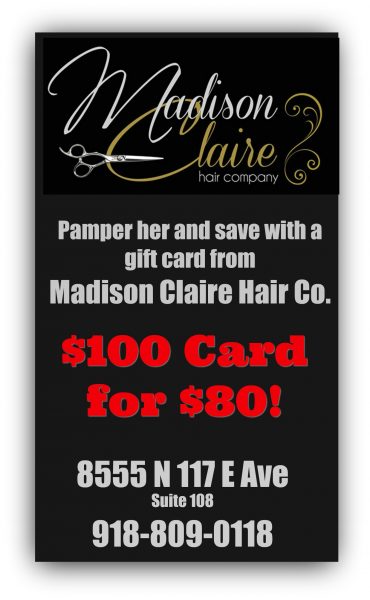 Pamper her this Christmas with a receive a $100 Gift Card for only $80 from
Madison Claire Hair Company
8555 North 117th East Avenue
Suite 108
Owasso, OK 74055
918-809-0118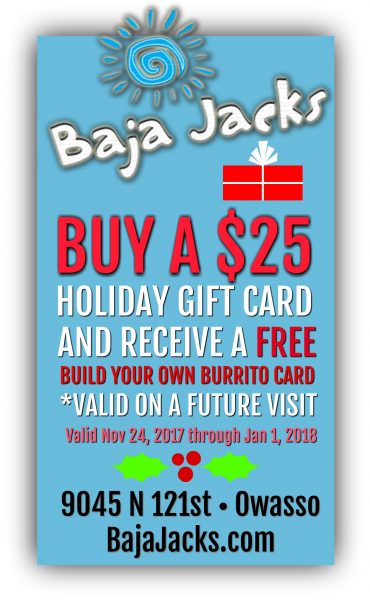 Baja Jacks
Build Your Own Baja Bonus
Purchase a $25 Baja Jacks Gift Card and receive a FREE Build Your Own Burrito Card (valid on a future visit) Offer valid Nov 24, 2017 through January 1, 2018.
9045 North 121st East Avenue
Owasso, Oklahoma 74055
BajaJacks.com