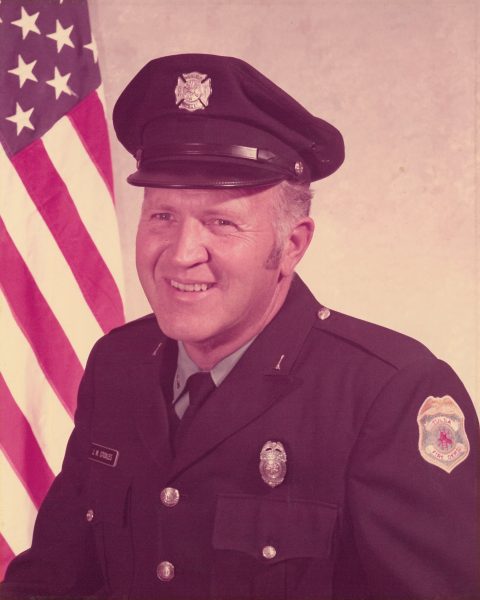 Jay Monroe Stickles was born May 26, 1927, in Coal City, Indiana to Paul and Grace (Orman) Stickles. He passed from this life Saturday, December 2, 2017, in Owasso, Oklahoma, at the age of 90 years. Jay was a veteran of the armed forces and served in the United States Army and served a stint in South Korea. After returning home and being honorably discharged from the Army, Jay earned his GED from Will Rogers High School in Tulsa. He was married to Nell Morris Corn Stickles on June 18, 1984 in Miami, Oklahoma. Jay spent most of his working life as a Fireman with the Tulsa Fire department. He enjoyed a variety of pastimes such as working around the house and in the yard, hunting, feeding the birds, and sitting in the sun room watching game shows and the National Geographic channel.
Loving family members include:
Wife;
Nell Stickles, of the home
Children;
Doug Stickles and wife Shirley, of Collinsville
Scott Stickles and wife Melissa, of Collinsville
Linda Bethany, of Huntsville, Arkansas
James Corn and wife Ruthie, of Collinsville
LeeAnn Hudson and husband Randy, of Claremore
Curtis Corn and wife Jane, of Collinsville
12 Grandchildren and 17 Great Grandchildren
He was preceded in death by his parents, Paul and Grace, sister, Jean, and first wife, Wahella.
Funeral Service will be held 10:00 a.m. Wednesday, December 6, 2017, at the Mowery Funeral Service Chapel in Owasso with Pastor Bill Brown officiating. Interment will follow at Memorial Park Cemetery in Tulsa, Oklahoma. Arrangements and services were entrusted to Mowery Funeral Service of Owasso.