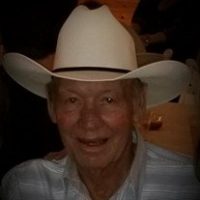 Larry Lee Donaho was born June 16, 1946, in Tulsa, Oklahoma, to Truman Lee and Hazel McGinnis Donaho. He died Saturday, January 5, 2019, in Owasso, Oklahoma, at the age of 72 years. Larry was reared and educate in Owasso, Oklahoma, and graduated with the Owasso High School Class of 1965. He spent most of his working life as a truck driver, mostly with L & L Transportation. He and the love of his life Linda have been together since 1985. He enjoyed a variety of pastimes including being outdoors and tending his calves
Those he leaves behind who hold many cherished memories include:
His wife; Linda, of the home
Two daughters; Leslie Donaho Hines and husband Jacky, of Owasso
Crystal Buchanan and husband Garry, of Owasso
Grandchildren; Brittany Luce and husband Tim
Kylee Smith, Madison Smith, Meaghan Buchanan,
Canaan Donaho-Smith, and Rain Gann
Brother; Donny Donaho
Mother; Hazel Donaho
And a host of other relatives and friends.
He was preceded in death by his father, brothers, Tony Donaho, Dannie Donaho, and Dale Donaho, son-in-law, Clay Smith, and two sisters-in-law, Brenda Donaho and Terrie, Donaho.
Visitation will be held from 4:00 p.m. to 8:00 p.m. Wednesday, January 9, 2019, at Mowery Funeral Service in Owasso. Funeral service will be held 10:00 a.m. Thursday, January 10, 2019, at the Mowery Funeral Service Chapel in Owasso with Pastor Leonard Pirtle officiating. Serving as casket bearers will be Garry Buchanan, Jacky Hines, Canaan Donaho, Jody Burtin, Tim Luce, and Clint Donaho. Committal service and interment will follow at Graceland Memorial Park Cemetery in Owasso. Arrangements and services were entrusted to Mowery Funeral Service of Owasso
.