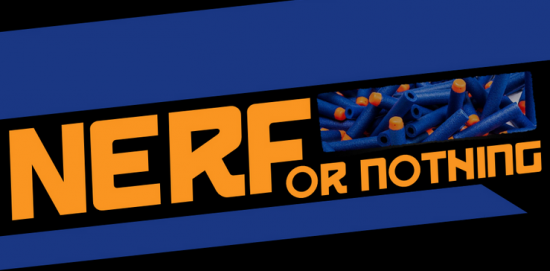 NERF or NOTHING is an awesome event designed for Kindergarten through 5th grade. Join First Christian Church Owasso for a night of Nerf capture the flag, inflatables, prizes and more! The boy and girl with the most friends win an awesome prize! You must be registered to win!
Fill out the Registration Form to win prizes!
https://fccowasso.ccbchurch.com/form_response.php?id=30
Things to Know:
• Open to children Kindergarten through 5th Grade
• Bring your own Nerf Gun and 15 darts
• Check into at kiosk and drop your child off in Studio 252 Rewind
• Wear closed toe shoes
• Grand prize will be given to the boy and girl who bring the most friends

Date:
North Garnett – May 6th at 6:30 PM, located at 10100 N Garnett Rd, Owasso.


For questions and information contact: Robert Gentry (Elementary Minister) at  (918) 272-9551 or email [email protected]
To view the Facebook event, click HERE!