Lawmakers must "keep promise" to protect vulnerable seniors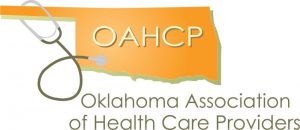 With the Supreme Court having struck down a cigarette fee designed to shore up Oklahoma's underfunded Medicaid program, nursing homes and their residents are now bracing for budget cuts and closures. Early reports indicate that, without the over $200 million in state revenue generated from the fee, the Oklahoma Health Care Authority will be forced to cut the Medicaid reimbursement rate to health care providers. Nico Gomez, the President and CEO of the Oklahoma Association of Health Care Providers, estimates that a funding reduction could put many Oklahoma nursing homes out of business.
For Travis Belk, a 90-year-old Medicaid recipient who lives in The Gardens skilled nursing facility in Sapulpa, the funding crisis is hitting close to home.
"Our lawmakers told us they created a budget that protects Medicaid and keeps homes like this one open," said Belk. "They need to keep that promise and find a way to fix this. The people here – my friends – don't have a lot of options. This is our home and this is where we get our medical care. Our lawmakers can't just say 'we tried' and then let our health care system collapse."
Oklahoma nursing homes are uniquely vulnerable to cuts in Medicaid rates because 70 percent of their residents are Medicaid recipients, a much higher percentage than for most other health care providers. Oklahoma's Medicaid reimbursement rate for nursing homes is already one of the lowest in the nation. Gomez says Oklahoma nursing homes already lose, on average, about $300,000 in uncompensated care from Medicaid recipients.
"Funding for our facilities and for Medicaid has already been cut to the bone," said Gomez. "In fact, over 100 nursing homes have been forced to close over the last two decades, in part because of the $93 million in annual funding reductions the nursing profession has sustained. We can't go any lower and have a sustainable health care infrastructure that takes care of vulnerable and elderly Oklahomans. Any further cuts could lead to the dismantling of the nursing home profession in our state. I cannot imagine that our legislators or governor, much less their constituents, want that to happen. I sincerely hope they act and act quickly for the sake of the thousands of elderly Oklahomans who rely on the care they receive in nursing homes."