City Managers Nominated for Prestigious 2020 Gerald Wilkins Award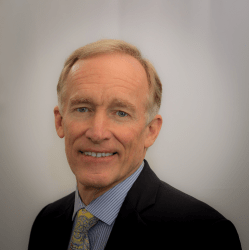 08/10/2020 – Five City Managers from across the state of Oklahoma have been nominated for the prestigious 2020 Gerald Wilkins Award. The award is presented by the City Management Association of Oklahoma (CMAO) and the winner will be announced during the virtual Annual CMAO Summer Conference which kicks off in late August.
According to Steve Whitlock, Executive Director of Oklahoma Municipal Management Services (OMMS) and past winner of the Gerald Wilkins Award, "the recipient of the Gerald Wilkins Award is credited with strengthening the city management form of government through their stable length of
service to cities, dedication to civic activities, and participation in and contribution to CMAO and the International City/County Management Association."
Meet the Nominees
Warren Lehr, City Manager of Owasso, has been involved in city administration in Oklahoma for over 11 years and has been at the City of Owasso since 2013. He also serves on the Board of Directors for the Owasso Chamber of Commerce and Follower of One, a local charitable organization. Mr. Lehr was
nominated by all members of his City Council and numerous staff members. Tim Lyon, City Manager of Midwest City, has been involved in city administration in Oklahoma for over 30 years, with 20 of those years serving Midwest City. He also serves as an elected Trustee of the Board for the Public Risk Management Association and is the Assistant Treasurer for the Oklahoma County Criminal Justice Advisory Council. Mr. Lyon was nominated by numerous staff members,
with support from the Mayor of Midwest City, Executive Director of the Rose State College Resource Development and Foundation, and the Tinker Air Force Base Senior Civilian Supervisory Counsel.
Joan Riley, City Manager of Sapulpa, has served as a city administrator for over 10 years, with the last 4 years serving the City of Sapulpa. She has participated in CMAO by serving as President in 2018 and has helped lead the Women in Government initiative. Mrs. Riley was nominated by a current colleague and a former employee.
Mike Spurgeon, City Manager of Broken Arrow, has been involved in city administration for over 33 years, with 12 of those years in Oklahoma. He was named the City Manager in Broken Arrow in 2015. He is currently a Board Member for the Oklahoma Municipal League and the Broken Arrow Economic
Development Corporation. Mr. Spurgeon was nominated by the Mayor of Broken Arrow. Jim Thomas, former City Manager of Claremore, served as the City Manager for the City of Claremore for 8 years. He served as the Chair for the E-911 Center for the local region and has been involved at
the County, State, and Federal level to help create better opportunities for municipal management. Mr. Thomas was nominated by multiple City of Claremore staff members.
The 2019 Gerald Wilkins Award Winner Dave Slezickey, City Manager of Kingfisher and upcoming President of CMAO, has stated "winning the Gerald Wilkins Award is a great achievement but being recognized as a nominee is just as big of an honor. These nominations typically come from colleagues, staff members, or community leaders so for them to acknowledge the work that it takes to be a great City Manager is key to making the community a better place to live, work, and play."
Congratulation to all nominees and thank you for your commitment to the city management profession.
For additional information, visit www.cmao-ok.org.