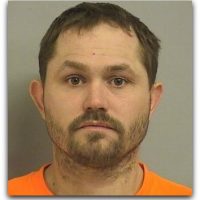 06/13/2018 – Phillip Drake of  Owasso has pleaded guilty on multiple counts of child sexual abuse as well as other charges.
Drake has pleaded guilty to eight counts of child sexual abuse, one count of child abuse, and possession of a firearm after former conviction of a felony.
He was sentenced to 45 years on each count, with sentences to run concurrently.  15 years of the sentence have been suspended.
Owasso Police arrested Drake in March of 2018, after being accused of sexually abusing two family members, and using a shaved down bat as a paddle to hit the victims.