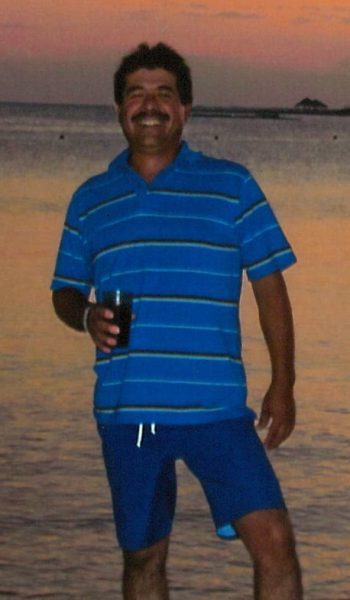 Pedro Contreras Palafox was born June 29, 1970, in Mexico City, Mexico, to Jose De Jesus Jimenez and Guermina Palafox Fernandez. He passed from this life Monday, October 9, 2017, in Tulsa, Oklahoma, at the age of 47 years. Pedro was raised and educated in Mexico City and graduated from Escuela Secundaria Federalizada 45 Teotihuacan High School with the Class of 1988. He was married December 22, 1995 in Oakland, California, to Esther (Rodriguez) Contreras. Pedro spent most of his working life as foreman with M.L. Jones Construction. Pedro and Esther have attended various churches around the area, but most recently attended St. Therese Catholic Church in Collinsville, Oklahoma. Pedro enjoyed a variety of pastimes such as watching and playing soccer, dancing, and building projects around the house. He Loved throwing parties for any occasion and cooking for anyone he could. Pedro's main focus was his family and he especially loved his children and grandchildren.
Loving family members include:
Wife;
Esther Contreras, of Claremore
2 Children;
Ninibet Rodriguez, of Claremore
James Contreras, of Claremore
2 Grandchildren;
Dyllan Perez, of Claremore
Violet Contreras, of Claremore
3 Sisters;
Isabel Contreras and husband Nacho, of Mexico City, Mexico
Gabriella Contreras, of Tulsa
Claudia Contreras and husband Edgar, of Mexico City, Mexico
1 Brother;
Jose Contreras and wife Sandra, of Oakland, California
Visitation will be held 4:00 p.m. to 8:00 p.m., Thursday, October 12, 2017, at Mowery Funeral Service in Owasso, Oklahoma. Funeral service will be at 11:00 a.m., Friday, October 13, 2017, at the St. Therese Catholic Church in Collinsville with Father Jose Ernesto Calvillo officiating. Arrangements and services were entrusted to Mowery Funeral Service of Owasso.