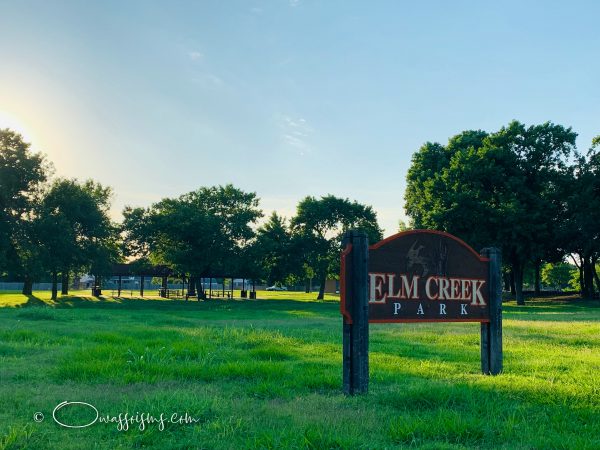 06/13/2019 – The City of Owasso released the following information today, regarding renovations to Elm Creek Park.
ELM CREEK PARK – RENOVATION PLANS
Elm Creek Park Bank Stabilization and Playground Equipment Plans 
Over the last five (5) years, the City has been evaluating solutions to the erosion and deterioration of portions of the Elm Creek Park pond.
We examined a variety of possibilities, knowing it is imperative we address these challenges for long term stability.
Furthermore, the City's master plan includes a renovation of the Elm Creek playground. Due to the age of the current playground equipment, as well as safety concerns, we believe it is in the best interest of the City as well as all park patrons to remove the existing playground equipment. We plan to replace it with a more modern, upgraded feature. 
The City is currently completing the design for both of these areas and will soon be going out to bid for construction. During the construction phase, the City anticipates Elm Creek Park being completely closed for the duration of construction.
Firm dates have not been established, however, we anticipate park closure to be sometime around September of 2019.
The City will host public meetings prior to construction to inform citizens on all project details. Meeting dates will be announced once a bid has been accepted.