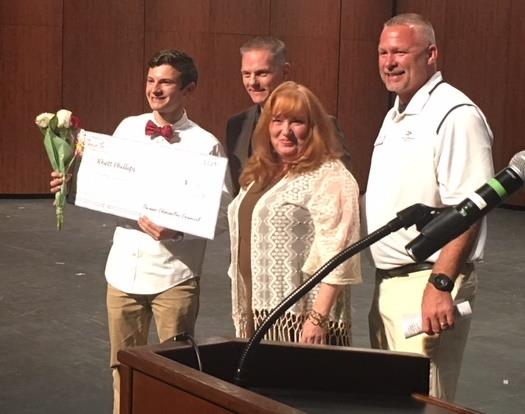 from: Owasso Character Council
05/10/2018 – Character Council board members Ray Adcock, Chad Balthrop, and Kimberly Osment had the pleasure of presenting this year's $5,000 scholarship to Owasso High School Senior Rhett Phillips.
Applicants submitted responses to questions reflective of character and the value of good character, with the top five finalist participating in an in person interview panel.
Owasso has amazing young people, and we wish all thirty-two applicants the best in their future endeavors!
To find out more about the Owasso Character Council visit http://owassocharacter.org/