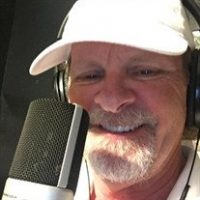 Robert Eugene "Gene" Carroll was born July 28, 1955 in Paducah, Kentucky to Robert Victor Carroll and Dora Christine (Winters) Carroll. He passed from this life on Friday, August 31, 2018, in Tulsa, Oklahoma, at the age of 63 years. Gene was raised and educated in Paducah and graduated with the Paducah High School Class of 1973. After High School Gene attended trade school for auto body repair. He married Lori Jean (Walder) Carroll in Tulsa on May 8, 2010. Gene spent most of his working life as salesman and as a musician. He enjoyed a variety of pastimes such as going to the movies, reading, working on cars, writing and performing music, loving his dogs, and hanging out with his children.
Those he leaves behind who hold many cherished memories include:
His wife;
Lori Carroll, of Claremore
3 Children;
Trey Quigley and wife Megan, of Verdigris
Cody Carroll and Abbi Hollihan, of Claremore
Moriah Lee and husband Jeremy (J.D.), of Inola
7 Grandchildren;
Trenton, Madden, Landden "The Bump", Langston, Layten, Lawson, and Lachlan
Sister;
Janice Hutchinson, of Paducah, Kentucky
He was preceded in death by his parents, Robert and Dora.
Memorial Service will be held 2:00 p.m. Sunday, September 9, 2018 at the Claremore Conference Center. Arrangements and services were entrusted to Mowery Funeral Service of Owasso.