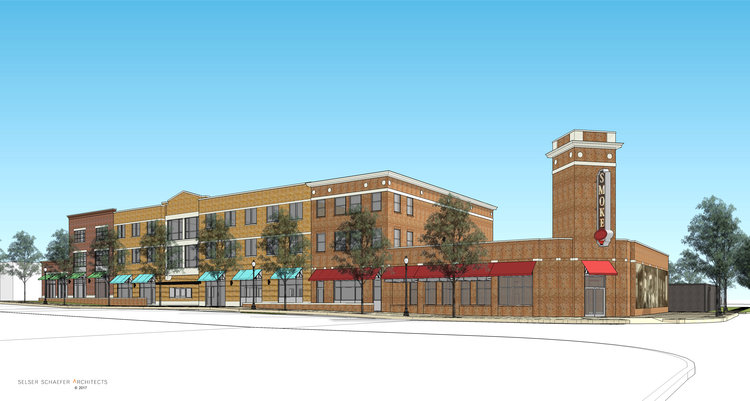 06/05/2017 OWASSO, OK – The Coulter family, local owners of Coulter & Company and joint owner with the Reynolds family of SMOKE. Woodfire Grill have announced a new mixed-use development project, SEVEN6MAIN, for 2018 in the Redbud District in downtown Owasso. The 41,000 sq. ft., three-story building will frame the southernmost border of the district on 76th Street North between Main and Birch and will bring first-floor restaurants and retail spaces, second-floor office space, and third-floor upscale residential apartments.
 
"Owasso has been our home for many years, and we are so excited to bring something to the Redbud District that will help serve as a commercial and residential anchor for the city" notes Tommy Coulter, one of the founders of the development.
 
The Coulter and Reynolds family's wildly successful SMOKE. Woodfire Grill on Tulsa's Cherry Street has signed on as one of the new restaurants opening in the new development and will feature indoor and outdoor dining, their signature cigar lounge with well-appointed humidor, and a full service bar. Other first floor features of SEVEN6MAIN will include additional eateries and retail shopping.
FIRST FLOOR
SMOKE. Woodfire Grill will anchor SEVEN6MAIN at the northwest corner of the building. Guests will be able to enjoy a full service bar, both indoor and outdoor dining, as well as a smoking lounge with well-appointed humidor.  Other first floor features include various other eateries and retail shopping.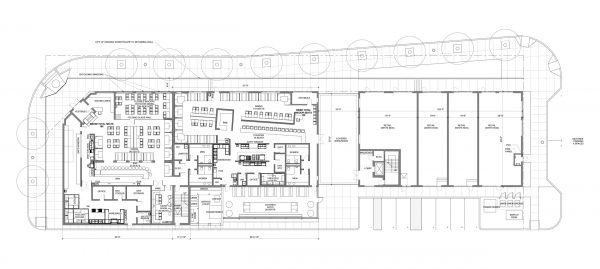 SECOND FLOOR
SEVEN6MAIN's second floor will be host to build to suit rent-able office space.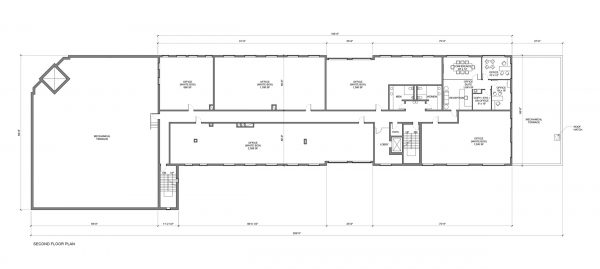 THIRD FLOOR
Third floor upscale residential space will sit atop SEVEN6MAIN with views of the budding Redbud District.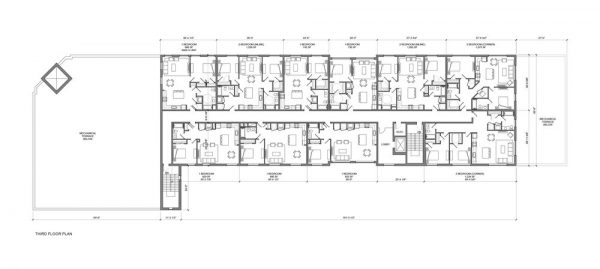 The development was designed by Selser Schaefer Architects, a firm specializing in structures that connect people and help create a community. Selser Schaefer has worked on other notable projects in the state including the Hardesty Arts Center, Tulsa Ballet, and the Center for Creativity. Manhattan Construction will begin construction on the development in early 2018.
 
 "We share a passion for development and taking downtown environments and turning them into something special—breathing new life into them. We're excited about this project and what it's going to bring to the Redbud District" notes Hank Spieker, a principal at Selser Schaefer Architects.
 
 
SEVEN6MAIN will help establish a landmark and visible marker for the new Redbud District in downtown Owasso, providing ample area for commercial foot traffic and residential spaces. Learn more about this exciting project through videos, interactive 3D models, and floorplans available at www.seven6main.com.
 
Find out more on their website at www.seven6main.com