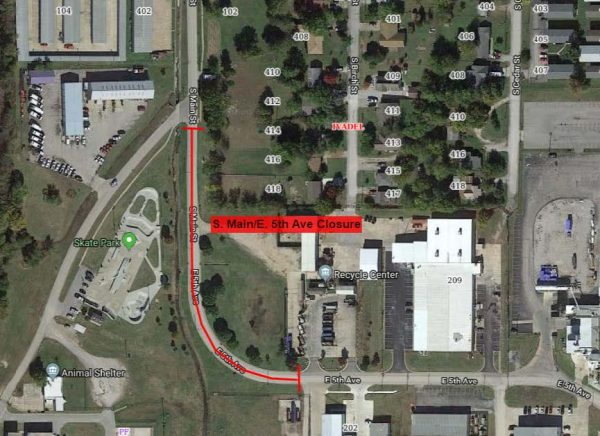 06/17/2019 – Due to the construction of the South Main Street Sanitary Sewer Project, the contractor with be closing South Main from ½ block south of East 4th Avenue to East 5th Avenue beginning Tuesday, June 18th.  
This closure will be active until work in the area is complete.
 A detour route will be established to access businesses south of the construction area.  
Please follow the signs and use caution in the construction area.