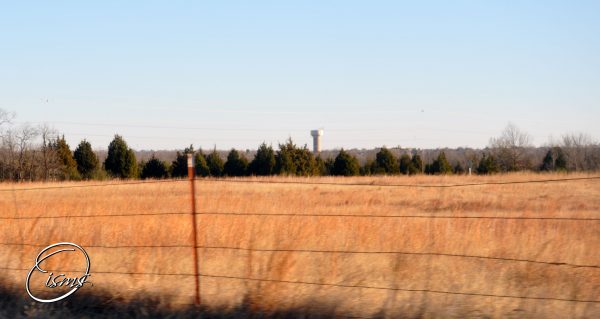 12/20/2017 – Plans are in the works for a "New Leaf" location in Owasso.  It will be located on just over forty-nine acres, south and east of the corner of 86th Street North and Memorial.  The property was annexed into the City of Owasso in November of this year.
A New Leaf's mission is to provide individuals with developmental disabilities with life skills, marketable job training through horticultural therapy, community-based vocational placement, and residential services to increase their independence and individual choices.
The unique development includes different types of residential housing that will be centered around agricultural areas.  The "Agrihood" will incorporate agricultural and horticulture in to a rural neighborhood community.  Flowers and produce will be grown in these "Agrihoods" for retail sales, with some of the local produce donated to local food banks.
Additionally, the project will include a 12,570sf recreational/cafeteria building, 7,300sf administration building, 7,160sf maintenance building, and a 1,500 sf retail sales building where the produce will be sold.  A barn and corral area will be constructed on the southern end of the development that will hold a few animals.
The architectural theme of the development will resemble a working farmstead.  The site is comprised of gentle rolling terrain.
Housing for the residents will include several different types, depending upon the level of care the individuals may require.  All of the housing will require 24 hour assistance from staff and the facility will hire several skilled nurses. The housing phase of the projects initial development  is broken down as follows:
Ten (10) Daily Living Support buildings with four (4) bedrooms per building plus one (1) bedroom office for staff.

Two (2) single placement buildings at 7,500sf each with six (6) bedrooms per building for a total of 12 bedrooms.

Two (2) Community Home buildings at 6,820sf each with 12 (12) bedrooms per building, plus one bedroom/office for staff, at 3,020sf each for a total of twenty-six bedrooms.

One (1) Dormitory building at 9,930sf with twenty-four (24) bedrooms plus one (1) bedroom/office for staff for a total of twenty-five (25) bedrooms.
A variety of both passive and active amenities will be provided as part of the development for the individuals living there that include:
Indoor Basketball Court

Outdoor Recreational Field

Walking Trails

Gazebo

Fishing Area

Community Gardens

Animal Therapy Area
The vocational programs at A New Leaf exist to allow individuals with developmental disabilities the opportunity to learn work skills, have a safe work environment, develop their own peer groups, and be a productive member of society.
A New Leaf was established in 1979 to provide horticultural-related job training to adults with developmental disabilities. A New Leaf began with one greenhouse, one staff and served two individuals. By 1980 A New Leaf, grew to serve 13 individuals. In 1986, A New Leaf built its first 12,000 sq. ft. greenhouse and vocational training facility. Then in September 2013, acquired Homelife Association. Through the acquisition, A New Leaf began operating two group homes and providing 24-hour assistance to individuals with developmental disabilities living independently.
Today, A New Leaf is honored to serve 325 individuals with developmental disabilities and autism through employment in five greenhouses, two retail centers, community job sites, students in the classroom, and individuals in residences.
For more information on A New Leaf, visit their website at http://anewleaf.org/
Conceptual drawings for A New Leaf Owasso below: