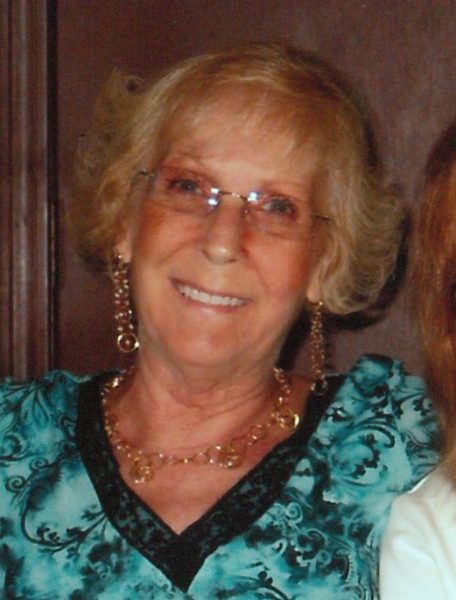 Vanieta Audrey Waller was born July 17, 1949, in Sun Valley, California, to Emmett Audrey and Brittie Dorman Hill. She died Wednesday, August 2, 2017, in Oologah, Oklahoma, at the age of 68 years. Vanieta was reared and educated in California. She was married July 12, 1980, in Bellflower, California, to Don Waller. She spent most of her working life as homemaker. She enjoyed a variety of pastimes including crocheting and collecting figurines. She loved being outdoors, especially working in her flower garden or spending time fishing. She and Don had made their home in Oologah since moving to Oklahoma in June of 2012.
Loving family members include:
Husband; Don, of the home
Two sons; Ricky Stout and wife Cheri, of Tulsa, Oklahoma
Greg Waller and wife Ana, of Collinsville, Oklahoma
Step-son; Ricky Waller and wife Chris, of Sierra Vista, Arizona
Daughter; Sherry Nash, of New Jersey
Grandchildren; Tosha Medlen and husband Rick, Ricky Wood and wife Micah,
Donnie Waller, Austin Nash, and Bradley Nash
Nieces; Sheri Blythe, Ginger DeGeorge and husband Derek, Rhonda Hahn and husband Eddie,
Nephew; David Hill and wife Elisha
Sister-in-law; Margaret Hill
She was preceded in death by her parents, step-father, Ben Logan, two brothers, Donnie Hill and Doyle Hill, and sister, Rita Blythe.
Visitation will be held from 1:00 p.m. to 5:00 p.m. Sunday, August 6, 2017, at Mowery Funeral Service in Owasso. Funeral service will be held 11:00 a.m. Monday, August 7, 2017, at the Mowery Funeral Service Chapel in Owasso with Pastor David Sears officiating. Committal service and interment will be held at Glen Haven Memorial Gardens in Sylmar, California. The family requests memorial contributions be made to the American Lung Association, 1010 East Eighth Street, Tulsa, Oklahoma, 74120. Arrangements and services were entrusted to Mowery Funeral Service of Owasso. www.moweryfs.com