Academic Advantage, LLC
"Putting the Puzzle Pieces Together"
By: Anna Dean
     Has your child experienced any of these challenges: inability to stay focused, frequently experience test anxiety, inability to complete assignments on time, struggles with reading fluency and comprehension, acts impulsively, or exhibit symptoms of dyslexia? If so, help is on the way!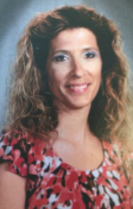 Dr. Trissy Pitkin, founded Academic Advantage, LLC 20 years ago, and is here to offer you help and hope if your child struggles with any of these challenges. Dr. Pitkin, has 24 years experience in both public and private school sectors, specializes in dyslexia remediation, reading challenges, attention training, test taking techniques, as well as having extensive training in ADD/ADHD.  Academic Advantage, LLC provides assessments and consultations, as well as a variety of research-based techniques and strategies to fit the needs of each child. "I've spent years researching various methodologies so I can now utilize the most effective techniques, strategies, and programs to effectively reach the child," she says.
Dr. Pitkin holds a doctorate in Clinical Christian Counseling, a master's degree in Multi-Categorical Disabilities, as well as, being a Certified Educational Therapist, ADD/ADHD Coach, Reading Specialist, and Dyslexia Remediation Specialist. Since 1988 she has taught in various capacities as a Certified Early Childhood and Elementary School Teacher (Grades Pre-K through- Sixth Grade). Further, she has taught Music, been a Reading Specialist, and a Special Education teacher. She has also developed and implemented an RTI (Response to Early Intervention) program, Early Child hood, Reading, and Language Arts programs. Dr. Pitkin is a member of the Educational Therapists Association and International Dyslexia Association.
The focus of Educational Therapy is to seek the root cause of the underlying issue of the child's challenge. By examining gross and fine motor skills, visual and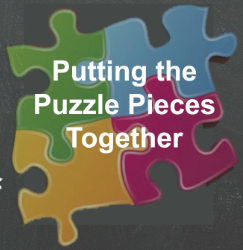 auditory processing, attention and memory, academics, social and family dynamics, she is able to develop and implement an individualized roadmap for success for each child. Academic Advantage, LLC is unique in its approach because Dr. Pitkin collaborates with both the child's teacher as well as the parents. "It's a team effort," she adds.
     Dr. Pitkin also offers a Third Grade Guarantee Program. "Your child will pass the state reading test or 50 percent of the parents' investment will be refunded," she says. The Third Grade Guarantee Program includes: an assessment, reading software, and twice a week, 60-minute sessions. "For this guarantee to be valid, the child must attend two 60-minute sessions per week. The result of your child participating in this program is that they will experience significant improvement in reading skills, comprehension skills, test taking skills, and attention. 
Here is what some of her parents have said:
"Test anxiety has crippled my daughter. After seeing Dr. Pitkin, my daughter was able to use her test taking strategies which allowed my daughter to score very well on her state reading test and all of her end of year finals. Thank you!"
"Dr. Pitkin has changed not only our son's life, but ours too. My husband and I had a difficult time understanding how our son learned. She explained in a way that we understood and educated us on how to best help him.  We are so appreciative."
"Thank you so much for helping our son. At the end of the school year, his teacher asked him what he was doing as he had made such remarkable progress in reading. He said, "Dr. Pitkin is helping me." I was so happy by my son's progress that we now send our younger children to her as well. Their test scores have soared. For the first time, I am learning what it is like to enjoy Parent-Teacher Conferences. Thank you!"
"The learning experience happens differently for each child," says Dr. Pitkin. "It's like a puzzle. After we understand what is really happening with a child, we can put the pieces together to get the whole picture."
"Dr. Pitkin has helped my daughter 110%. She went from below grade level reading to on level reading by the end of 2nd grade. She also was failing spelling test all through 1st grade. 2nd grade was a complete turnaround and she was successful on every test! She now enjoys going to school and has confidence in herself. Dr. Pitkin makes learning fun and the kids really look forward to seeing her every week!"
"Dr. Trissy Pitkin is a cheerful and patient teacher, focused on building your child's academic toolbox to succeed in school.  My eight year old son has improved on the soccer field and in school using skills Dr. Pitkin has taught him. He is more confident and focused than ever before. His hand writing is improving and he is becoming an excellent reader. With her techniques, he was able to pass the 3rd grade state reading and math tests.  Dr. Pitkin is a true asset for any parent that has a child struggling in school."
Dr. Trissy Pitkin, founder of Academic Advantage, LLC, uses a holistic approach to help students overcome their learning challenges.
For more information, contact
Academic Advantage, LLC
Owasso, OK
(918) 231-7669
Email: [email protected]
Website: www.academicadvantage.org