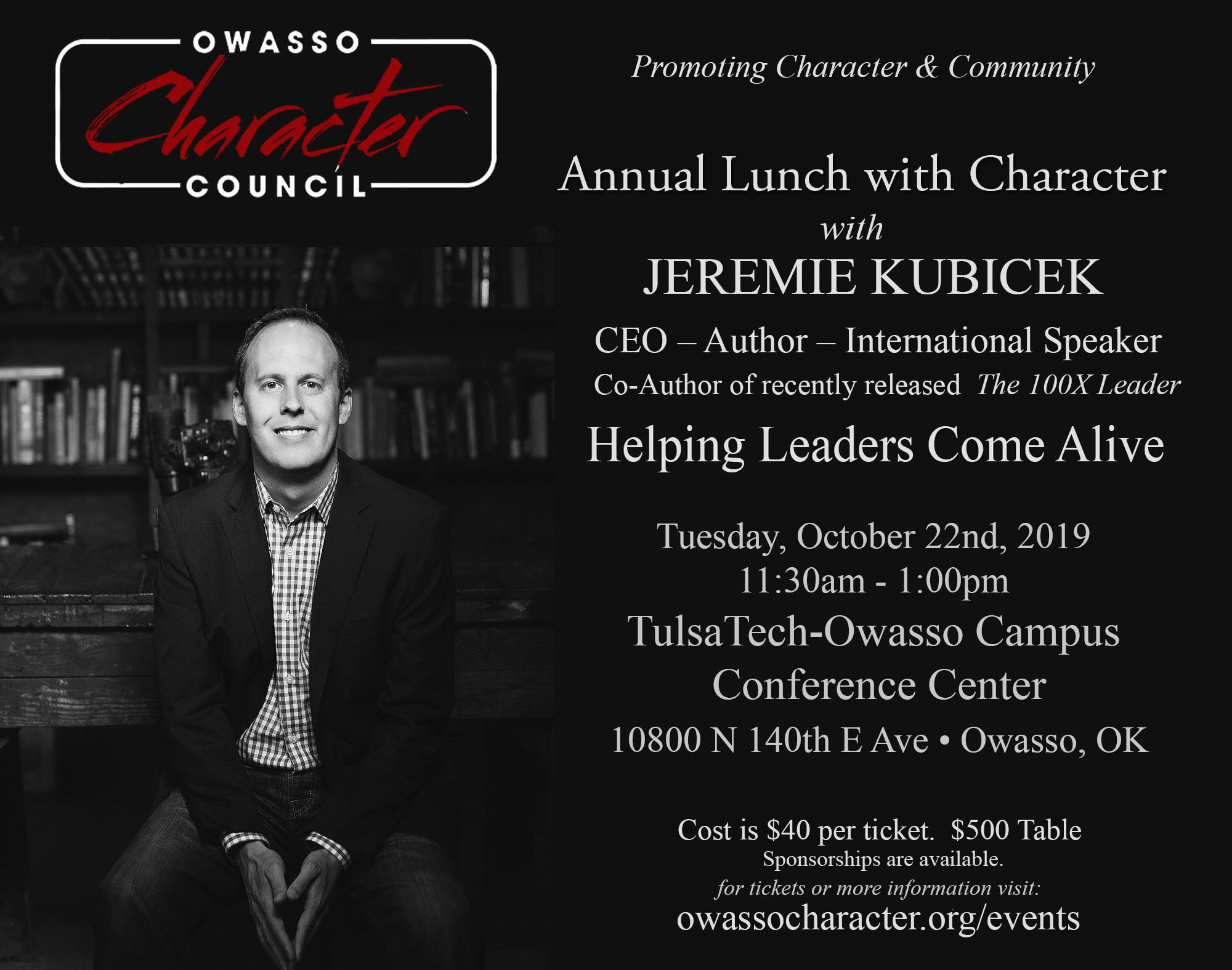 08/19/2019 – Table sponsorship and tickets are now available for the 2019 Owasso Character Council Lunch with Character. 
This year's guest speaker, Jeremie Kubicek, will be a part of the annual celebration of Owasso's purposeful focus on character on October 22nd from 11:30-1:00 pm at the TulsaTech Owasso Campus. 
Jeremie specializes in leadership development and is known for taking complex concepts and adapting them to powerful and practical tools.  Key concepts such as Know Yourself to Lead Yourself, and Intentional Influence, have a direct correlation to Owasso's seventeen-year history of deliberately emphasizing and placing value on the importance of good character in our everyday lives. 
Table sponsorship and tickets can be obtained at  https://owassocharacter.org/events/.