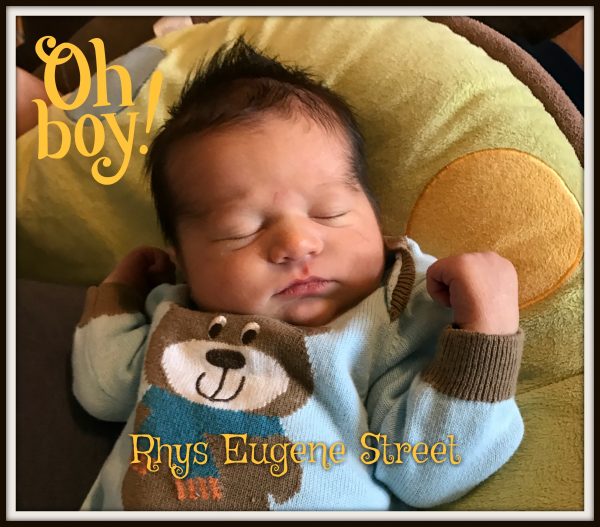 Wesley and Kara Street of Collinsville, Oklahoma announce the birth of their son, Rhys Eugene Street.
Proud grandparents are Thomas and Mary Street of Sperry, Oklahoma and HG and Donna Rainey of Poplar Bluff Missouri. Great-grandparent are Roy and Wanda Street of Springfield and Mo and Doris Whitson of Liberal, Missouri.
The newest member of the Street family was born at March 29, 2017 at St. John Hospital in Owasso. He weighed 8 pounds, 1 ounces and was 20 1/2 inches long.  Rhys is also welcomed home by big brother Liam, 2 1/2.
To share your birth announcement email [email protected]