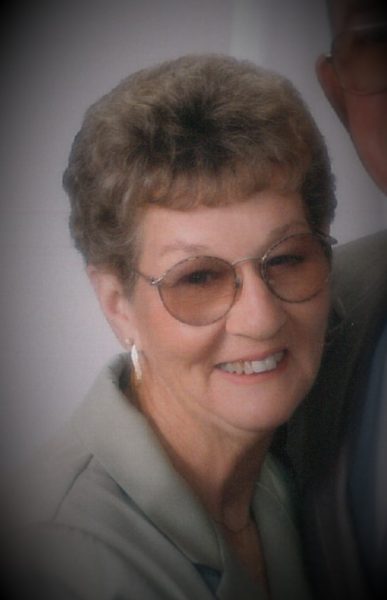 Evelyn Louise Hall was born January 28, 1933, in Claremore, Oklahoma, to George Fredrick and Sylvia Ann Miller Walton. She died Thursday, February 2, 2017, in Talala, Oklahoma, at the age of 84 years. Evelyn was raised and educated in Claremore, Oklahoma, and graduated with the Claremore High School Class of 1951. She was married December 22, 1950, in Ocheleta, Oklahoma, to William Earl Hall. She spent most of her working life as a homemaker, then going to work as a bank teller with American Exchange Bank in Collinsville, Oklahoma, after her children were grown. Evelyn enjoyed a variety of pastimes including reading and embroidery. She also enjoyed spending time outside and working in her yard. Most important to her was her family who knew her as an excellent cook and a wonderful lady.
Loving family members include:
Son; Clayton Edward Hall and wife Judith, of Collinsville
Twin daughters;
Patricia Hudson and husband Jim, of Talala
Teresa Brown and husband Dusty, of Talala
Grandchildren;
Stephanie Huckleby and husband A.J., of Oologah
Matthew Taylor and wife Amy, of Oologah
Cody Brown and wife Diana, of Owasso
Amanda Brown, of Collinsville
Kristen Hudson, Carrie Hudson, and Mark Hudson
Great grandchildren; Alexis, Aiden, Jasper, Ashton, Reed, Silas, and Gabe
Brother; Ronald Walton, of Owasso
And a host of nieces, nephews, and other relatives and friends.
Visitation will be held from 1:00 p.m. to 5:00 p.m. Sunday, February 5, 2017, at Mowery Funeral Service in Owasso. Funeral service will be held 10:30 a.m. Monday, February 6, 2017 at the Mowery Funeral Service Chapel in Owasso. Serving as casket bearers will be John Hall, Tom Hudson, Doug McKinney, Ross Hall, Bill Pearson, and Russell McKinney. Committal service and interment will follow at Fairview Cemetery in Talala, Oklahoma. Arrangements and services were entrusted to Mowery Funeral Service of Owasso.
www.moweryfs.com