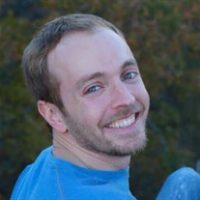 Michael David Williams was born November 12, 1981, in St. Louis, Missouri, to David Ross Williams and Pamela Sue Ritzell. He went to be with the Jesus Monday, September 3, 2018, near Adair, Oklahoma, at the age of 36. Michael was reared and educated in St. Louis and graduated with the Staunton High School Class of 2000. He continued his education attending Oral Roberts University in Tulsa, Oklahoma, earning his bachelor's degree in accounting. He then attended Oklahoma Christian University in Oklahoma City, Oklahoma, where he earned his master's degree in business administration. Michael spent much of his life as an accountant beginning in 2003 at Helmerich and Payne before going full-time in 2004 as a senior accountant and then area controller in Venezuela. In 2016 he was promoted at Helmerich and Payne and became an international accounting supervisor in Venezuela. Michael was a faithful member of Church on the Move in Tulsa where he volunteered in Kids on the Move. He enjoyed a variety of pastimes, especially any activity outdoors. He also enjoyed spending time working out and weightlifting. Faithful to his Lord, Michael always sought out those he saw in need, always willing to help anyone, anywhere.
Those he leaves behind who hold many cherished memories include:
His parents; Dave and Pam Williams, of Staunton, Illinois
Sister and brother-in-law; Mandy and Jeff Miles, and their children, Caleb, Carrie, and Abbie, all of Owasso, Oklahoma
And a host of other relatives and friends.
Visitation will be held from 4:00 p.m. to 8:00 p.m. Thursday, September 6, 2018, at Mowery Funeral Service in Owasso. The memorial will be at 11:00 a.m. Friday, September 7, 2018, at First Baptist Church of Owasso with Pastor Scott Johnson. Also sharing memories will be his sister, Mandy Miles, and friends, Marc and Wendy Smentowski, and Chris and Sara Campbell. Serving as pall bearers will be Caleb Miles, Jeff Miles, Jeremy Heigert, Chris Campbell, Mark Smentowski, and Jeremiah Brem. Private family disposition will be held at a later date. The family requests memorial contributions be made in Michael's memory to https://www.gofundme.com/michael-williams-memorial-fund. Arrangements and services were entrusted to Mowery Funeral Service of Owasso.