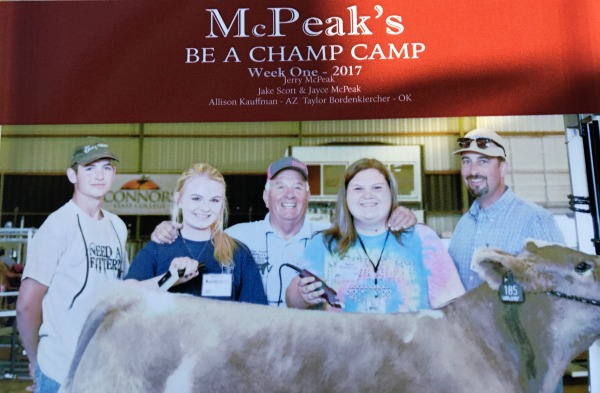 McPeak's "Be a Champ" cattle camp is located  in Warner, Oklahoma. The camp trains thousands of FFA students from thirty-three different states. At cattle camp, showmen find themselves experiencing hands on learning, and finding success within themselves. 
Taylor Bordenkiercher of Owasso FFA found just that throughout her time at McPeak's. Taylor won Showmanship and placed third in the cattle fitting contest.
For those of you who don't know much about the show cattle business, those accomplishments are nothing short of miraculous.
Taylor has learned life long skills that she will use in and out of the show ring.