From the Owasso Police Department
01/27/2021 – Owasso Police are asking for assistance in regards to vehicle thefts that have occurred over the past several nights. 
Overnight 01-27-2021 Owasso Police apprehended multiple suspects in the act of stealing a vehicle in the Three Lakes II neighborhood, near 8800 N 119 E Ave. 
The previous two evenings ford pickups have been stolen from other locations in Owasso, 01-25-2021 one near 500 S Cedar in the Industrial Park, 01-26-2021 one near 7700 N 120th in the Elm Creek Neighborhood and another truck was stolen from the Greens Apartments, roughly 8400 N 14100 E Ave also on 01-25-2021.  In the incidents involving the auto thefts near Elm Creek and the Greens, the stolen vehicles were later used to attempt to steal ATM Machines at Tulsa Federal Credit Unions in Owasso and Verdigris.  Owasso Police are asking anyone in the Three Lakes, Elm Creek, the Greens or any surrounding neighborhoods, or in the Industrial Park near 500 S Main, that may have outdoor surveillance cameras to review them for any 2000's models, or later, Ford Pickup Trucks (stolen vehicles), a dark green Ford F250 or F350 pickup with a black toolbox (possible suspect vehicle) or a 2019 Silver/Gray Chevy Camaro with a Texas paper tag affixed (also suspect vehicle).  Anyone with any helpful video is asked to upload it at the following Owasso Police Video Evidence Submission Portal.
https://owassopdok.evidence.com/axon/citizen/public/2021-0171
Stolen Vehicles – Media Releases:
On Monday, 01-25-2021 Owasso Police took a report of a stolen pickup from Performance Auto, 530 S Cedar in Owasso that occurred overnight.  The stolen truck is a 2005 Dodge Dually 3500 with a decal reading "WORK FOR IT" on the right rear window and bearing OK Tag IJH471.  Video Surveillance captured a green Ford F250/350 with a black toolbox in the bed that was likely involved in the theft.  Anyone with information about these vehicles is asked to call Owasso Police on the Tipline 918-272-COPS(2677). This stolen vehicle is still outstanding.
On Monday, 01-25-2021 Owasso Police responded to the Tulsa Federal Employees Credit Union, 8299 N Owasso Expressway in reference to an ATM Alarm.  Upon officers arrival, they observed a white F150 pickup truck in the ditch with an ATM attached to the rear bumper area by a chain in what appeared an unsuccessful attempt to steal the ATM.  The truck checked back to an apartment residence near 8400 N 141 E Ave in the Greens Apartments.  Officers made contact with the owner of the truck and confirmed it had been stolen earlier that evening. This stolen vehicle was recovered.   
On Tuesday, 01-26-2021 at approximately 2:30 AM Owasso Police were contacted by officers of the Verdigris Police Department regarding a vehicle that was used in an attempted theft of an ATM in their jurisdiction.  The vehicle used, a white Ford F250 pickup checked back to a residence in Owasso.  Owasso Police made contact with the resident and determined the vehicle have been stolen from the residence, near 7700 N 120 E Ave, Owasso, earlier in the evening. This stolen vehicle was recovered.   
On Wednesday, 01-27-2021 at approximately 3:30 AM Owasso Police officers observed a white Ford F250 near 8600 N 120 E Ave.  Due to the recent vehicle thefts involving similar vehicles, officers attempted to make contact with the driver.  The driver of the vehicle failed to yield to officers and led them slowly to the area of 12400 E 87 St N where the suspect foot bailed from the truck, leaving it rolling forward. Officers were able to get the truck stopped and secured, however, the suspect escaped.  Officers made contact with the registered owner of the vehicle at a residence near 8800 N 119 E Ave in Owasso.  The victim reported the vehicle stolen and was able to show officers surveillance camera footage of the theft.  In the video, suspects involved in the theft were brought into the area in a late model silver/gray Chevy Camaro.  This information was broadcast to other responding officers who located the suspect vehicle driving near 12300 E 86 St N.  Officers conducted a traffic stop and took three suspects into custody.  This stolen pickup truck was recovered.
Suspects/Charges: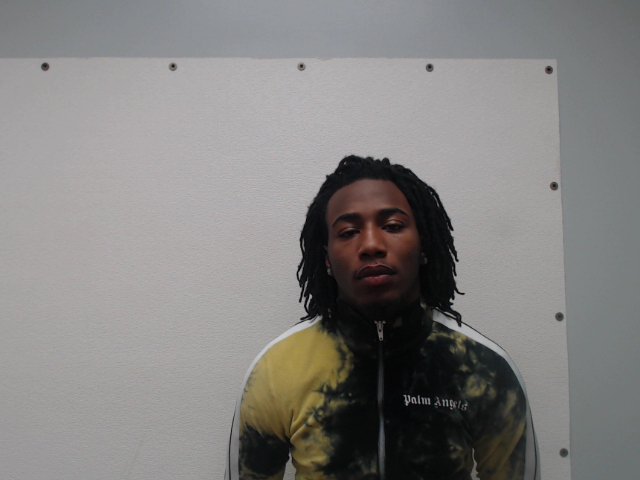 18yo Laderrious Deshun Woodard of Missouri City, TX

Larceny of Motor Vehicle

Conspiracy to Commit Theft

Fugitive From Justice (Wanted for Auto Theft out of Texas)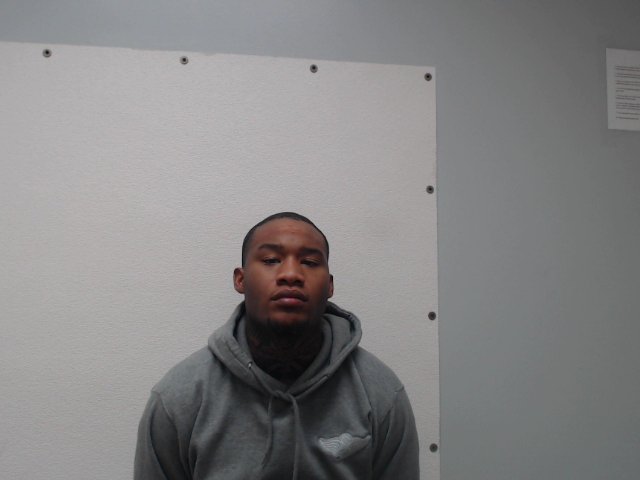 18yo Jemarcus Dunte Berry of Missouri City, TX

Larceny of Motor Vehicle

Conspiracy to Commit Theft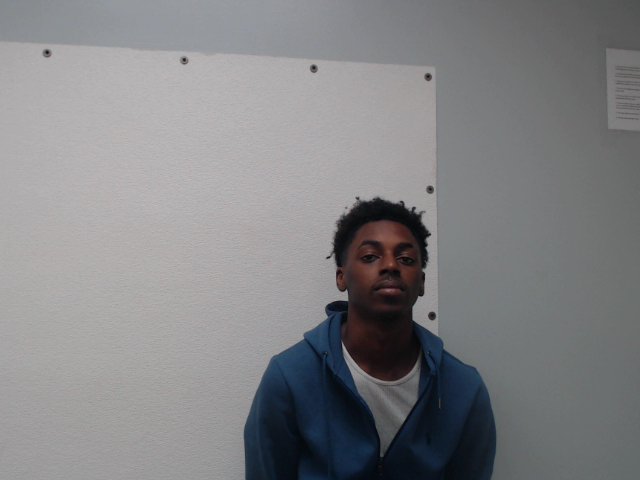 20yo Jordan Kentrel Bernard of Fresno, TX

Larceny of Motor Vehicle

Conspiracy to Commit Theft