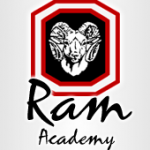 Owasso Ram Academy to host 7th Annual Dinner and Silent Auction Fundraiser, Saturday, April 18th.
The Ram Academy's mission is to help struggling at-risk students succeed at school by building relationships, providing a strong support system, fostering resiliency and self-efficacy, and facilitating the improvement of academic skills. They serve as the dropout intervention and recovery program for the OPS district.
The dinner and silent auction will be from 5:30 – 8pm. Tickets for the event are on sale at the Ram Academy school office for $25. Contact the office at 918-272-8040 or email [email protected]. Current students and their families may purchase tickets at a discounted rate of $10.  The school is located at 202 E Broadway, Owasso.

Auction items include vacation packages to Kansas City, St. Louis and Eureka Springs areas (including KC Royal and Cardinal tickets), OKC Thunder packs, restaurant gift cards and much more!