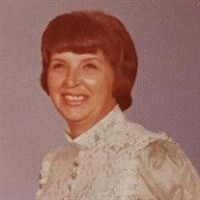 Polly Ray Everett was born May 30, 1938, in Bonham, Texas, to Frank and Olive Mae Weese Dunn. She died Friday, January 4, 2019, in Owasso, Oklahoma, at the age of 80 years. Polly completed her secondary education in Tulsa, Oklahoma, and graduated with the Central High School Class of 1955. She was married March 16, 1956, in Tulsa, to Robert Edward "Bob" Everett. They had made their home in Owasso since 1977. Polly spent most of her working life with Crane Carrier Company in Tulsa as an expediter. She enjoyed a variety of pastimes including reading, gardening, and working out in the yard. She was especially fond of her role as "Granny" to her grandchildren.
Those she leaves behind who hold many cherished memories include:
Daughter; Robin Davis, of Owasso
Son; Wade Everett, of Owasso
Grandchildren; Lindsay Davis, of Owasso
Elizabeth Davis, of Broken Arrow
Baileigh Everett, of Wichita, Kansas
Great grandchildren; Mason Davis, Kessler Davis, and John Frank Davis
Sister; Lea Jane Griffis, of Van Buren, Arkansas
She was preceded in death by her parents, her husband, Bob, brother, John Frank Dunn, and son-in-law, Scott Davis.
Visitation will be held from 4:00 p.m. to 8:00 p.m. Tuesday, January 8, 2019, at Mowery Funeral Service in Owasso. Funeral service will be held 10:00 a.m. Wednesday, January 9, 2019, at the Mowery Funeral Service Chapel in Owasso. Committal service and interment will follow at Graceland Memorial Park Cemetery in Owasso. Arrangements and services were entrusted to Mowery Funeral Service of Owasso.
www.moweryfs.co

m