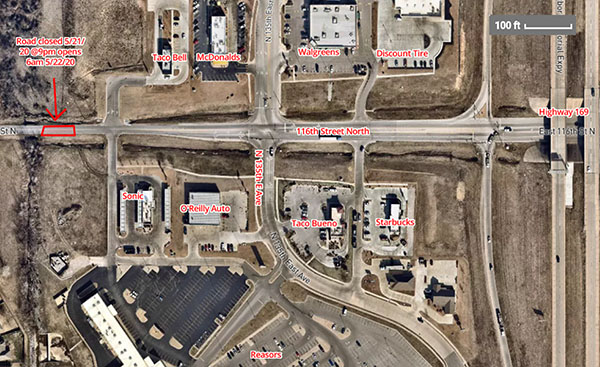 10:33:01- Due to unforeseen issues, contractors were unable to complete the water line road crossing on 116th as scheduled. 
Therefore, contractors working on the East 116th road-widening project will be reclosing a section of East 116th Street North just west of North 135th East Ave beginning at 9 pm on Wednesday, May 27th and will reopen by 6 am on Thursday, May 28th.  
Drivers must use alternate routes.