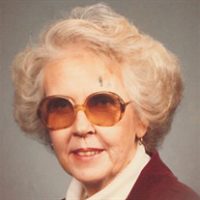 Shirley Mae Campbell, 85, of Owasso, Oklahoma, reached her journey's end August 4, 2018, in Dewey, Oklahoma. She began her life journey, April 9, 1933, in Rockford, Illinois, born to Louis and Marcella Thompson Botterman. She completed her secondary education in Manhattan, Kansas, and was a graduate of Manhattan High School. She was married August 14, 1951, in Fort Jackson, South Carolina, to Cletus A. Campbell. Early in their marriage, Shirley began traveling with her husband multiple times to Germany while he served in the military. Later in life they turned that passion into a business as they crossed this country in a Big Rig. Even in retirement, the passion continued as they became "Snowbirds" and traveled wherever the sun was shining and it was warm. Shirley could always share with you about their adventures.
Those she leaves behind who hold many cherished memories include:
Her husband of over 67 years; Cletus, of the home
She was the beloved mother of four children;
Billy Campbell and wife Annie, of Kresgeville, Pennsylvania
Carolyn Manos, of Spavinaw, Oklahoma
Randy Campbell and wife Ramona, of Princeton, Texas
Edie Jewart, of Collinsville, Oklahoma
Shirley was the beloved grandmother to 13 grandchildren and 24 great grandchildren.
She was preceded in death by her parents, and a daughter, Patty Hunter.
Visitation will be held from 9:00 a.m. to 11:00 a.m. with funeral service beginning at 11:00 a.m. Saturday, August 11, 2018 at the Mowery Funeral Service Chapel in Owasso. Private family disposition will be held at a later date. Arrangements and services were entrusted to Mowery Funeral Service of Owasso.