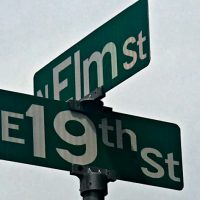 05/14/2018 – Beginning Wednesday May 16th,  Elm Street between 16th and 19th (see map) will be closed as part of the street repair project; local traffic only will be allowed into their homes.
Work is anticipated to take 3 weeks weather permitting.
Construction is still ongoing on North Cedar as well.
Drivers should expect delays and obey all posted warning signs.
Via City of Owasso